W
hen Danish architect Bjarke was a child, he would climb up to the roof of his parents' bucolic house by the lake until they shouted him to climb down. «That perfect view, from that roof, what a waste of resources! I think this is what inspired my architecture», he explains in the documentary Big Time. At 30 years of age, Ingels started designing walkthrough rooftop buildings, and this year, at 44 one of today's most promising architects in the world, he will inaugurate an even more spectacular project, the new thermal power plant in Copenhagen, with an ice rink on its rooftop.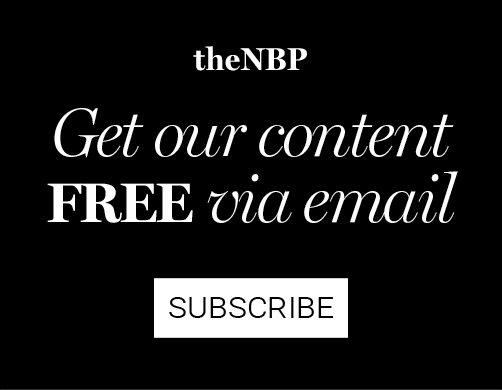 Ingels could have designed a standard power plant but, why not going beyond? With this idea in mind, he decided that the greenest power plant in the world would become a man-made hill. This was a fantastic idea as Copenhagen, despite being snow-covered for a few months of the year, has no mountains and its inhabitants have to travel hundreds of miles to find a ski resort. This is how, thanks to the power plant, the Danes will have 3 slopes, one green,  one blue and, to crown it all, one black slope.
All the architectural work of Bjarke Ingels aims to move forward, bend the rules and the ordinary, supply additional multi-purpose uses to everyday facilities, and twisting our expectations, like an Autocad's Da Vinci. In this respect, BIG's portfolio –incidentally, the studio's name also reflects such disproportionate ambition– is chock-o-block with unusual ideas, like  the expansion of the Gammel Hellerup Gymnasium, with a football field on the roof that curves 45 degrees behind the goalpost to facilitate the balls' return and avoid having to run to get them.
One of Bjarke Ingels' most surprising feature is the rate at which he has managed to build his sky-rocketing career, which has positioned him on a par with highly-reputed well-seasoned architects: currently the BIG studio has over 500 employees to its fold, three offices and dozens of ongoing projects, some of them small-scale, like the new Noma by René Redzepi or Lego House in Billund, made up of giant pieces, while others are more spectacular like Tower 2 of the World Trade Center, a dizzying puzzle of high-rise stack glass boxes and gardens, the new Google Park in Cupertino or the facilities of the Hyperloop project, an experimental and ground-breaking means of transport that achieves a top speed of 1,100 km per hour by transporting passengers through low-pressure tubes. And, of course, the Mars project: Dubai's Ministry of Future Affairs (no kidding, such ministry does exist) has commissioned him to design a colony in the red planet, should Man ever set up there.
Curiously, one of the most unknown aspects of one of today's most popular architects, Bjarke Ingels –shortlisted as Time magazine's 100 most influential people– is that he always explains that he owes everything to Barcelona. He was in this city in 1996 as an Erasmus student, attending Enric Miralles's classes in ETSAB. Apart from learning Spanish and showing an unusual tan for a Dane, that same year he opened up an office in the Catalan capital in Carrer d'en Carbassa (a 6-month-long endeavour). Since 2017 –concurring with the referendum– Bjarke Ingels is back living in Barcelona intermittently -his first child, was born last week in Barcelona-, and his Instagram is teeming with photographs of every corner of the city seen from an architectural perspective. In 2016 his Camp Nou remodelling proposal was finally turned down by the club's board. Currently, he is preparing three projects in the Catalan city that may be soon be announced.