T
hey say "art comes from pain". Joanne was 19 years old when she died of a rare disease called lupus. She was the paternal aunt of Stefani Joanne Angelina Germanotta –Gaga's real name– and despite never having met –as Gaga was born 12 years after her aunt died– the grief of her death has always been deeply felt to the American singer. The death of her aunt made such an impact on her family that she claims her aunt is one of the most important persons in her life as well as an inspirational figure in her career. She bears a tattoo on her arm reading the date of birth of her deceased aunt.
Gaga's latest album, Joanne, has a far more serene, more "tame" style than her past releases. She seems to have left behind her eccentric, cutting edge and delirious outfits such as the over-the-top meat frock or her impossible dress filled with fluffy toys or even her bizarre masks. During the promotion of Joanne pastel pink has spearheaded her new style –a braless Gaga displaying generous cleavage under a pink blazer, trousers and a wide-brimmed hat for her arrival at the Prat airpor. Joanne is a tribute project, filled with love, death and grief.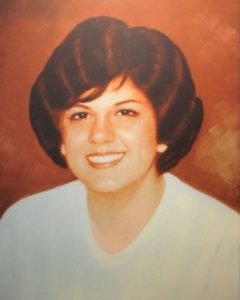 Lady Gaga's suffering is not only emotional. For many years, she has been facing a chronic pain condition of difficult diagnosis –the enigmatic fibromyalgia– that got so severe the past month of September that she had to cancel her World Tour from Rio de Janeiro. The highly appealing Netflix documentary film "Five Foot Two" –a clear reference to her actual height, as the singer measures in at a modest 157cm– tears away the curtain completely and shows with credible honesty her most vulnerable moments, the severe pain outbreaks, the tears and anxiety that the pop diva endures on a day-to-day experience. Perhaps it is her particular way of candidly revealing her weaknesses the reason for her success. Lady Gaga meets all the necessary requirements to succeed as a great diva: she is an excellent vocalist –her piano solos, emulating Frank Sinatra's mannerisms and movements were a true tribute on the crooner's birth centenary, and her marvelous duos with Tony Benet–; she is pure show. Gaga is a hard-working and relentless perfectionist who commands the performing arts to perfection. All these qualities are also shared with many other divas who have produced sales-hit singles or Super Bowl halftime performers. But we should have realized by now that Lady Gaga is a different kettle of fish.
That pain she suffers and that she materializes into art –the kind of pain that some of us have felt to some extent, the same kind of pain that creates mood swings or even change people's lives– bestows Miss Gaga something special.
Thank you, Gaga, for showing us constantly and decently how to turn our weaknesses into strengths.
"I LOVE YOU, BARCELONA"
In a spectacular production in the Palau Sant Jordi –with floating bridges and mobile platforms that brought the diva closer to her audience–, Lady Gaga amazed her audience, the so-called "Little monsters".
In a vibrating show, the artist alternated her all-time hits with her newest songs. Brilliant, kind and overwhelming. A more mature version of Gaga, an artist fully committed to the show.