W
hen Juan Ruiz -textile engineer-and Marta Ribas -social worker- landed in Terrassa in the eighties to raise there, in a city with a long tradition in the textile sector, the Teixidors project, they did it with a clear, committed and honest vision: offer jobs to people with intellectual functional diversity, using the loom as a therapeutic tool and as a means of social integration.
From 1983 until the present moment many things have happened, but the main one is that its development and consolidation in the sector has been carried out remaining faithful to the foundational pillars of its origins, making possible, in turn, a balanced project that combines a therapeutic activity and an economic-business activity.
Teixidors has its only physical store in Terrassa
About 35 people work in the Teixidors workshops, they use traditional looms to weave scarves, shawls, blankets, cushion covers, bedspreads and a long list of products for home and clothing. And, for a while, also with special series for hotels or the contract field. As for its materials, the quality is exceptional: merino wool, cashmere, linen, silk, yak… all are natural and ecological, and come from Europe.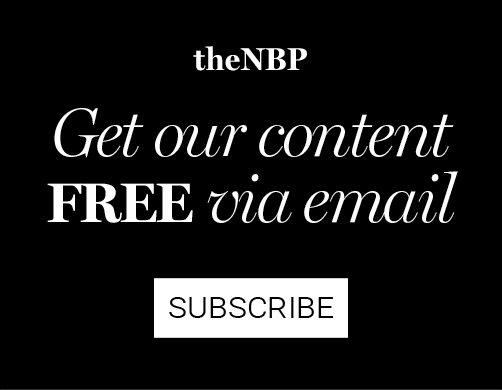 With a production process totally respectful with the environment, its products are even more unique. Visually, the "deliciously imperfect" feature of the edges of the pieces allows us to understand the authenticity of the pieces; a condition that is only achieved when the loom is manual (and not industrial). Due, also, to the twenty wooden looms with which they work, all the pieces are unique, so the production is limited and short runs. After five years at Teixidors, the workers receive a diploma from the Consorci de Comerç, Artesania i Moda de Catalunya.
In 2006, Teixidors decided to open itself to design and internationalization, a step that has led them to participate in international fairs such as Maison & Objet Paris, ICFF New York or Salone del Mobile in Milan.
"Abroad, in a country like the United States, the product made in Europe is valued and the 'Barcelona' brand has a lot of power," explains Johanna Thörnblad, who took over the management of Teixidors in 2017.
Winner of numerous international awards, its products can be found at Dopo Domani Berlin; Space Furniture in Singapore; Le Bon Marché of Paris; ABC Carpet of New York or the Tom Dixon store in London, among a long list of concept-stores in more than 30 countries including Japan, Australia or the United States. This last country is its strongest international market.
"Abroad, in a country like the United States, the product made in Europe is valued, and the 'Barcelona' brand has a lot of power. In a market like China, where we are only entering, a product woven in a manual loom is a unique product, impossible to replicate", explains Johanna Thörnblad who took over the management of Teixidors in 2017.
Hotel Neri, Monument Hotel and Margot House, all of them in Barcelona, have chosen to work with Teixidors
For Thörnblad the biggest challenge during this time has been to guarantee the sustainability of the project, updating the product in such a competitive market. Therefore, she explains that collaborations with artists and designers have been key, since they have allowed to understand the value of the product, as well as to give it an exclusive identity based on design.
After collaborations with Cristian Zuzunaga or the Pensando en Blanco creative studio, this fall comes a collection of plaids together with the renowned British designer Faye Toogood, who has worked for firms such as Hermès or Stella Mc Cartney. "Design is a very interesting strategic action for the future of Teixidors", says Thörnblad.
LOCAL, SOCIAL AND SUSTAINABLE DEVELOPMENT
As for the relationship with the client and the value that this type of product has in the current market, Johanna Thörnblad explains that "not sharing the message of social inclusion of Teixidors with the client is forgetting that he/she is a part of a very nice project, and very important one for a better society. We are sure that when a client has the opportunity to choose between a product with a high level of design and quality, he is committed to a product that offers this added value".
In the core of the company also works Núria Bitria, creative director of Teixidors, who states that "among the most interesting aspects of this project is the fact that we can verify that it is possible to develop a product that, on the one hand, syntonises with international style trends and, on the other hand, maintains its identity by defending values ​​of local, social and sustainable development".
Another key figure is Sofia Agerberth. The commercial director entered the project in 2010, at a time when the focus was on exporting and reaching new markets. Of all this route, she says: "It has been a challenge to reach the point where we are currently positioned, in the international market. To promote the product and get to work with the most important stores in the world has been very interesting. It is fascinating to see that the Teixidors product has its market among customers seeking values".
Three professionals who, together with Jaume Mas, technical director of Teixidors, defend with eagerness a project that has been running for 35 years. About what is to come, strength and courage is unbeatable. For the past year, Teixidors has been part of the Fundació Privada President Amat Roumens (FUPAR) of Terrassa. Together with the support of its management and the Terrassa City Council, during 2019 the company will transfer its workshop and offices to an emblematic building linked to the textile history of Terrassa. A positive change that will come as a new impulse to continue working and growing a project that shows how far we can go when the proposal is clear, and the heart leads us to weave more inclusive and fair societies.