There are now 14 Amazon Books bookshops in the US. The e-commerce giant opened its first brick and mortar bookshop in November 2015 at the University Village shopping centre in Seattle (Washington), where Amazon has its headquarters.
The following year, in 2016, Amazon Books bookshops were opened in two other cities: San Diego (California) and Tigard (Oregon). They grew the most in 2017, with ten new shops in Dedham and Lynnfied (Massachusetts), Chicago (Illinois), two in New York City (The Shops at Columbus Circle, opened in May 2017, and on 34th Street in August), Paramus (New Jersey), Bellevue (Washington) and San Jose, Los Angeles and Walnut Creek (California).
The first shop opened in 2018, which is the chain's number 14, opened on March 6 in Austin (Texas). And they are planning on opening three new bookshops in Lone Tree (Colorado), Bethesda (Maryland) and in Georgetown, in Washington, D.C.
With these 14 bookshops, Amazon Books has already become the fourth largest bookshop chain in the United States by number of shops, although still quite far from the three main ones: Barnes & Noble (which has about 780 bookshops), Books-A-Million (260 shops) and Half Price Books (127 bookshops). At the end of last year, the chain that by then ranked fourth, Book World, announced it was closing its 45 bookshops.
A physical extension of Amazon.com
Amazon Books bookshops are conceived as a physical extension of Amazon.com. As they explain on their website, "Amazon Books integrates the benefits of offline and online shopping." What does this mean in practice? A visit to the bookshop that Amazon Books has at the Shops at Columbus Circle shopping centre in New York City can answer this question. This bookshop, which opened in May 2017, is located on the third floor of the Time Warner Center towers, in the south west corner of Central Park.
The following graphic tour enables you to discover Amazon Books' main differential features: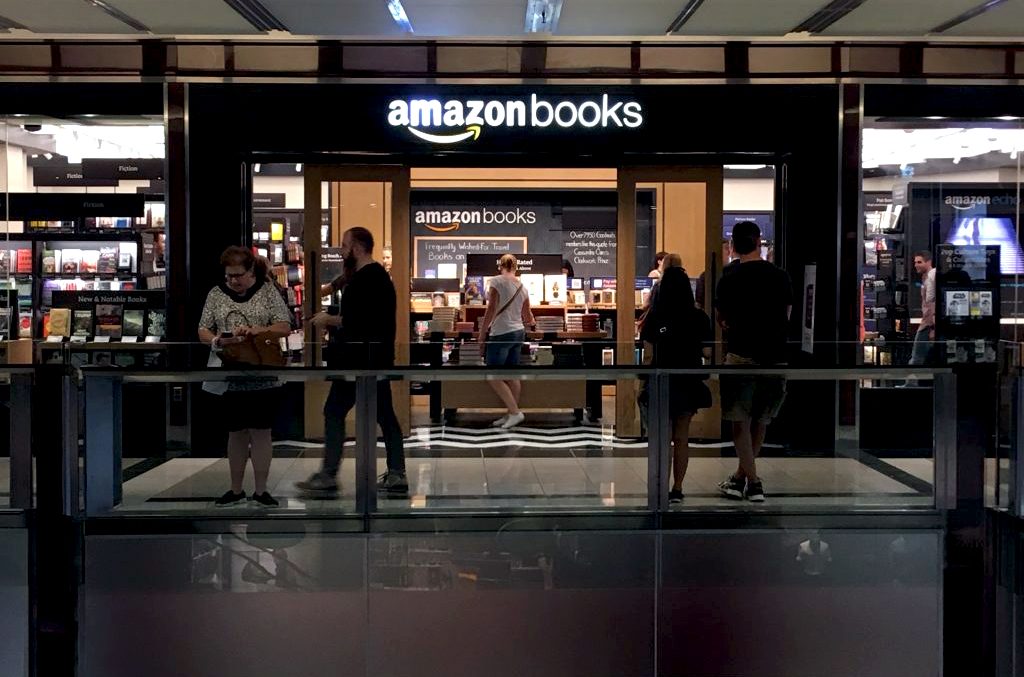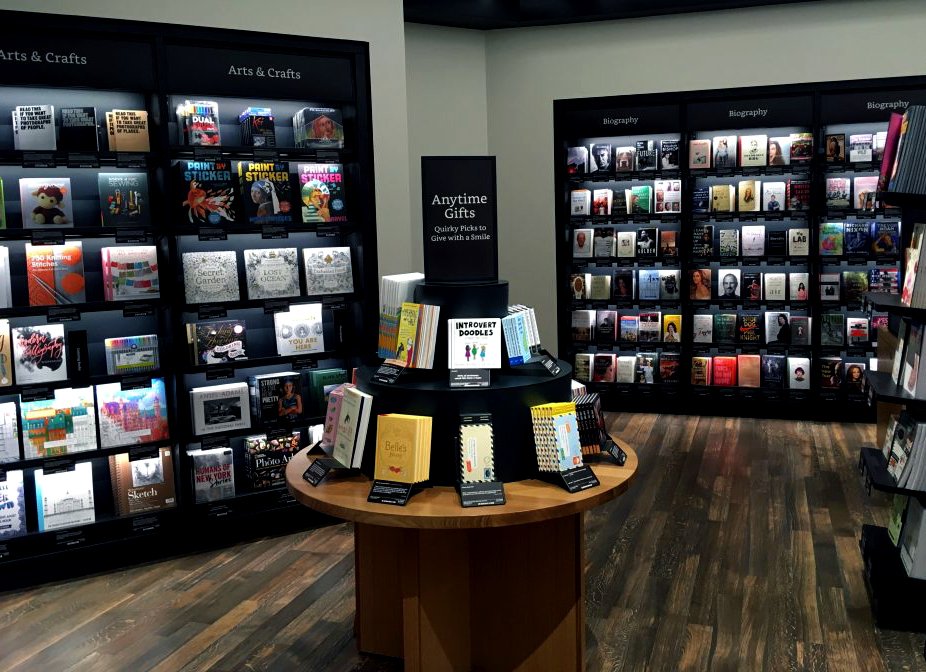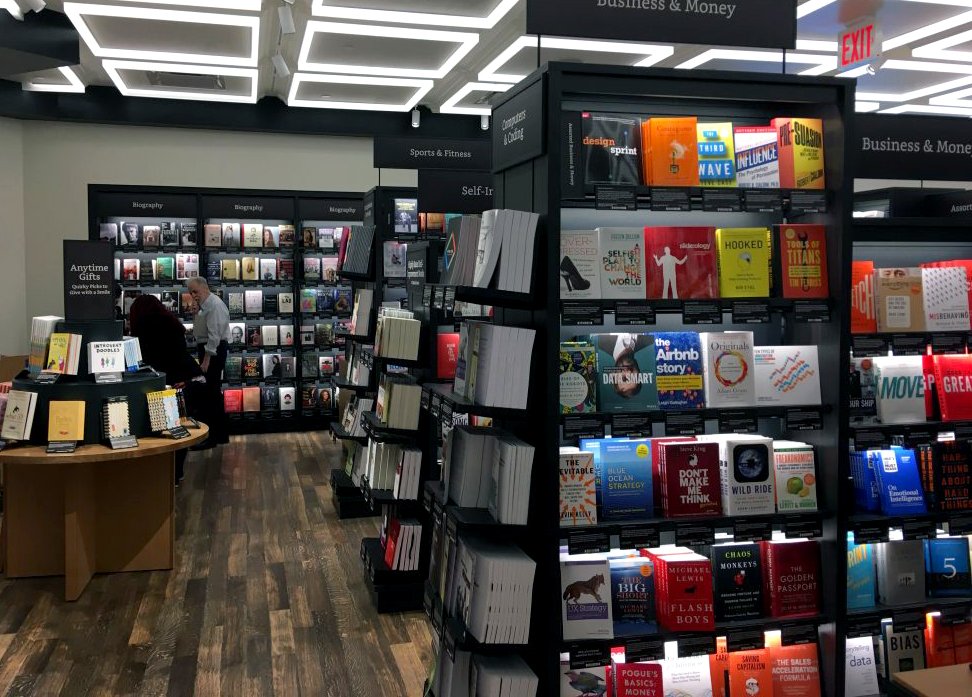 The Amazon Books bookshops are open plan spaces. All books are displayed so customers can always see their covers.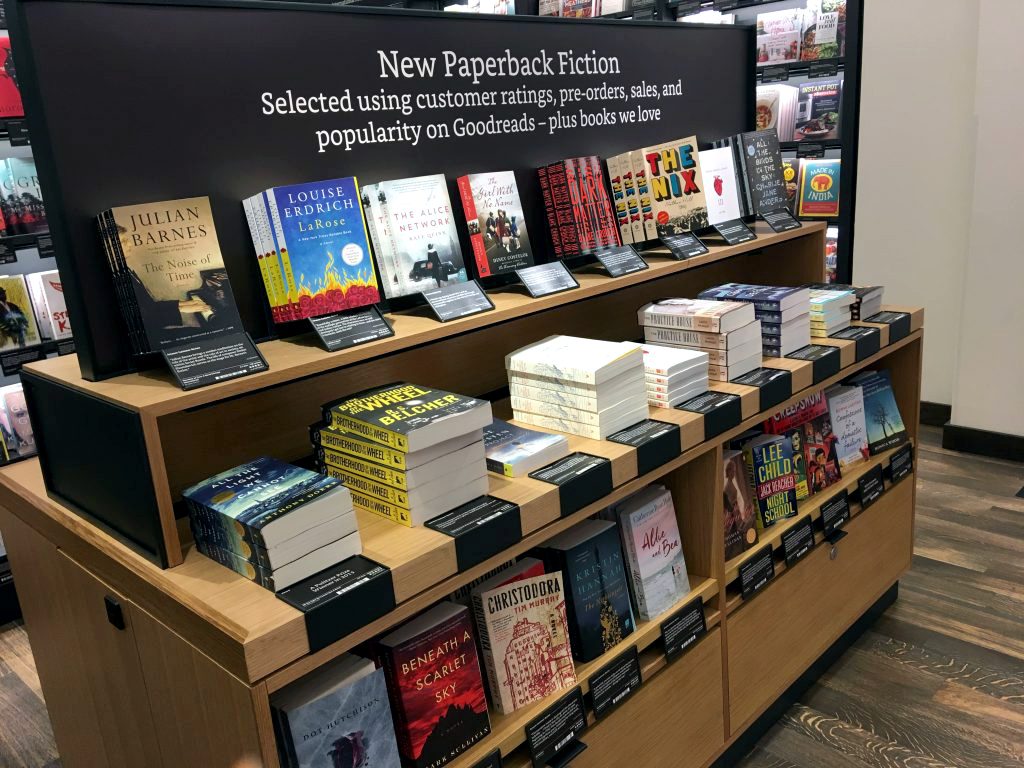 The books one can find in Amazon Books bookshops are selected based on several criteria: user ratings, pre-purchase orders, sales, their popularity on Goodreads, the book recommendation website, if they belong to Amazon, and the selection people in charge of each bookshop make.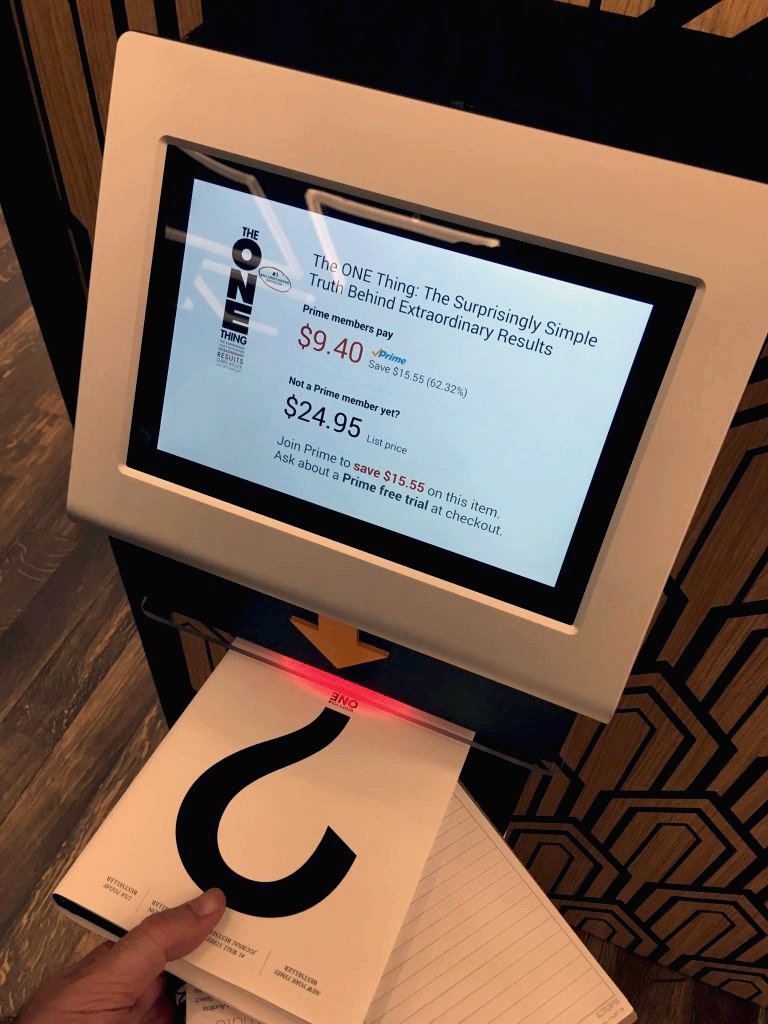 For Amazon Prime members, prices for books and any other product available at Amazon Books are the same as on Amazon.com. Customers who aren't members of Amazon Prime have to pay the price stated on the books in the shop.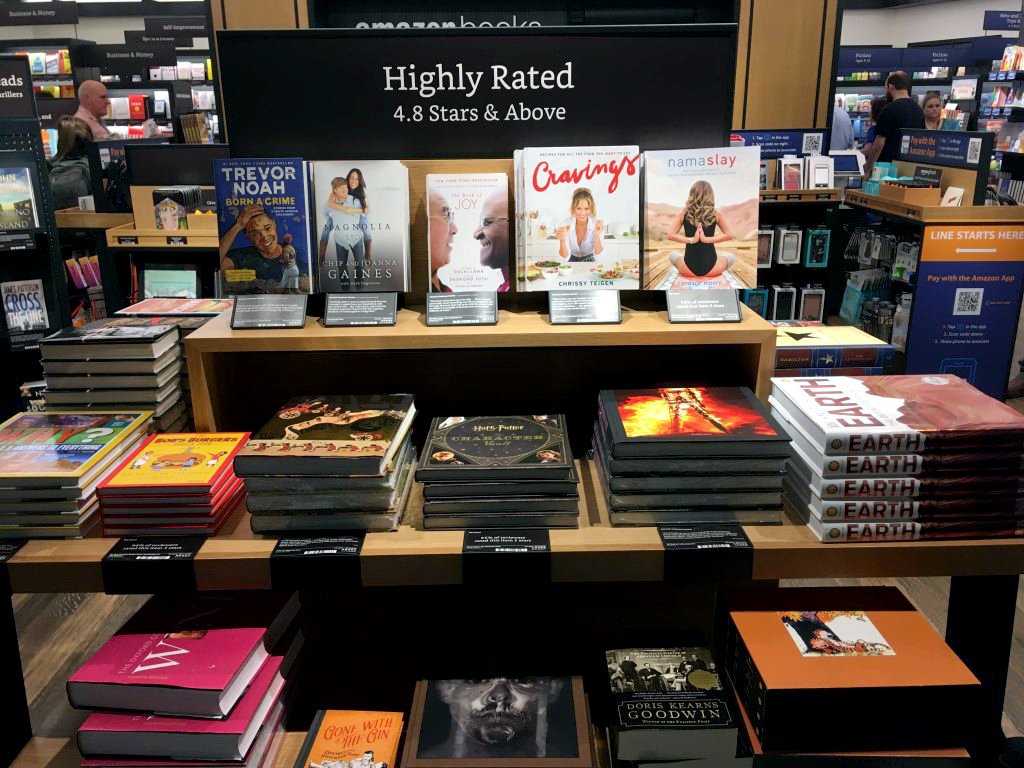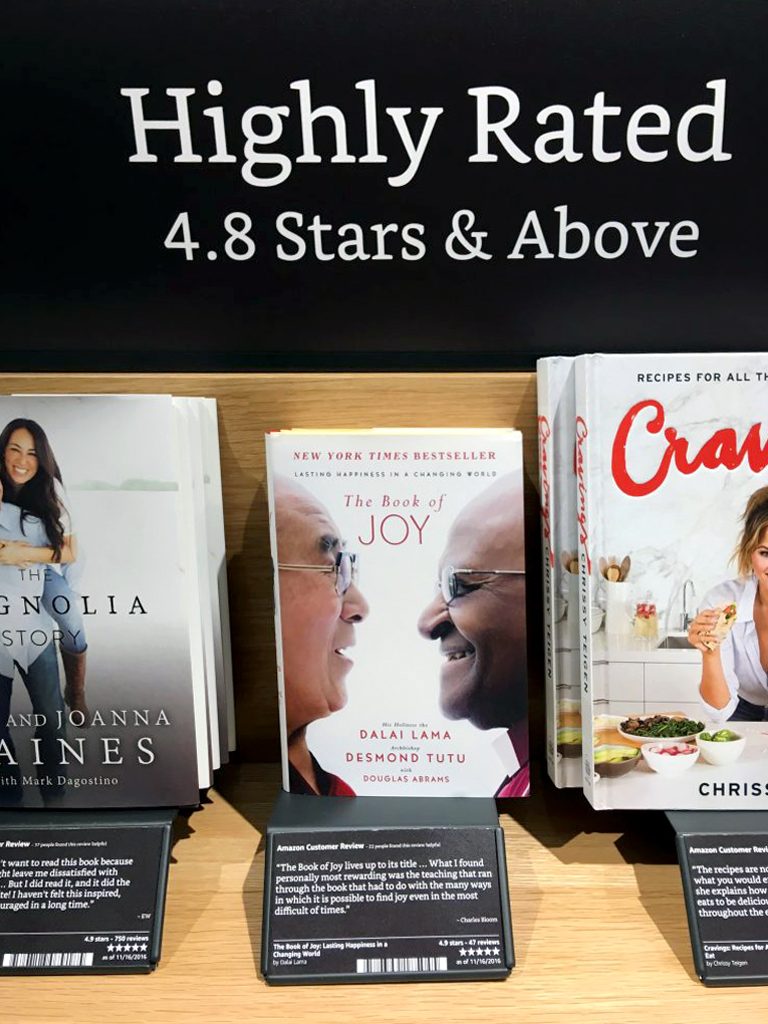 Most books have at least a 4-star rating (out of a maximum of 5). There is an area in Amazon Books which highlights books with especially high ratings.
Every book has a file that includes a user review, the average rating the book has on Amazon.com and the number of reviews it has received (with a reference date).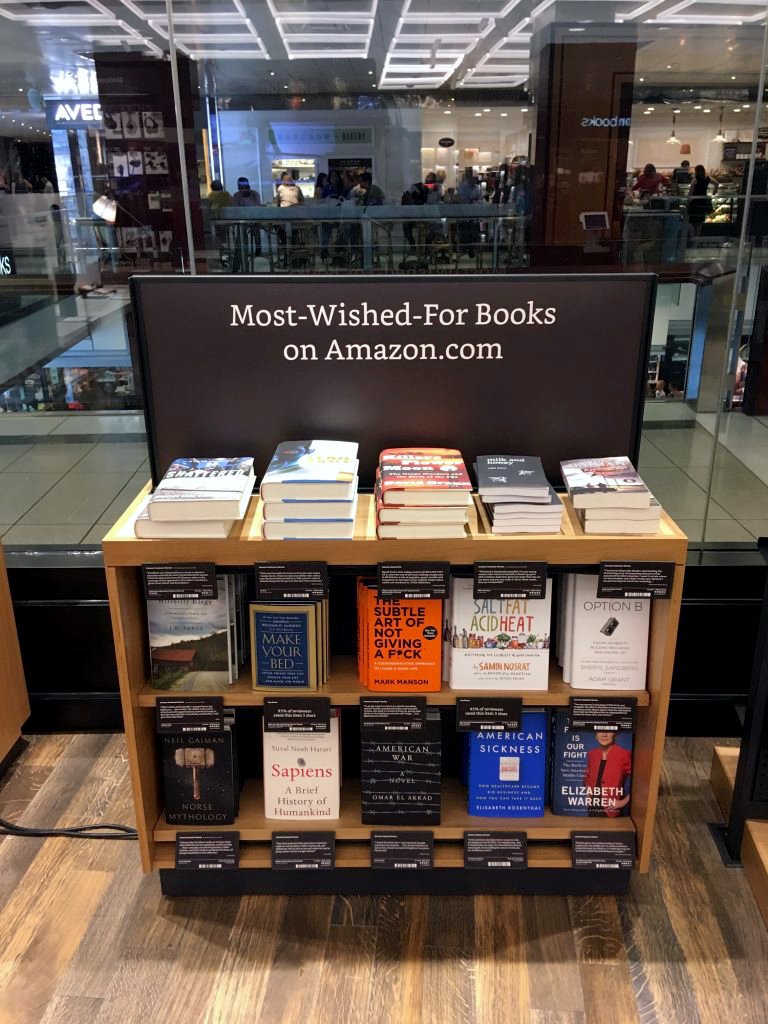 One of the sections in Amazon Books is devoted to presenting books that have most frequently been included in Amazon.com users' wishlists.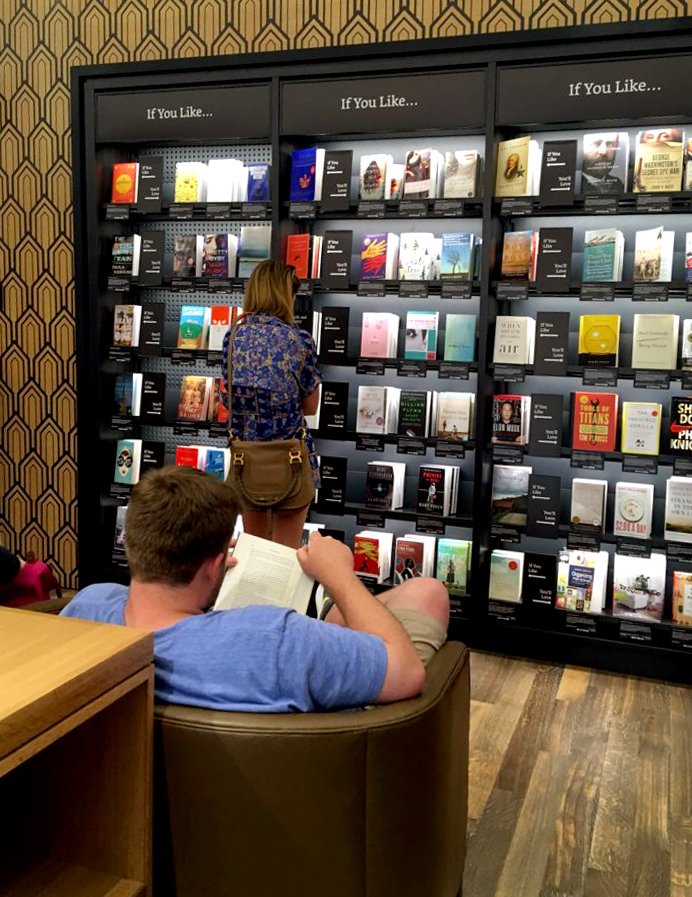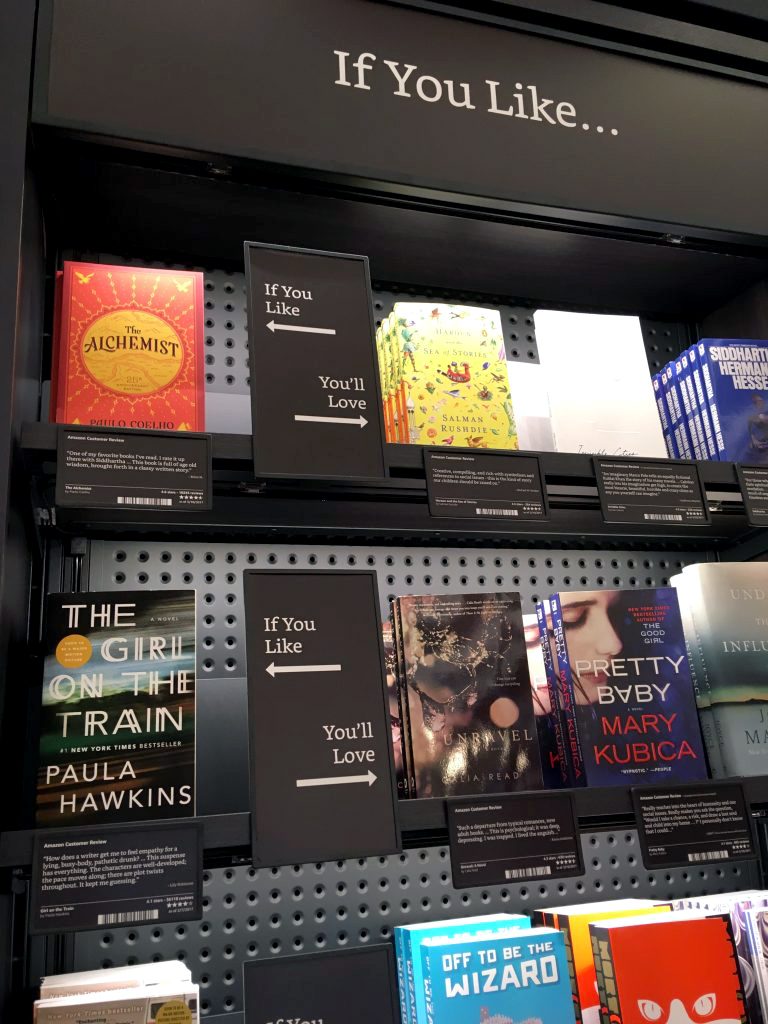 As in Amazon.com, Amazon Books customers can find books related to a certain title.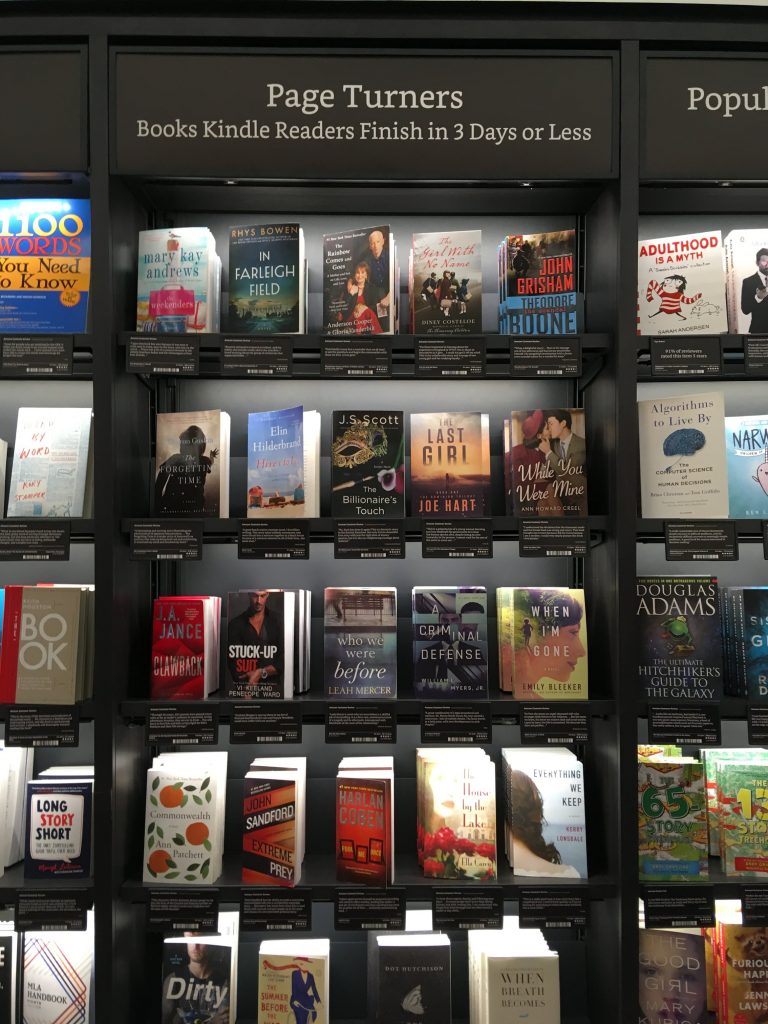 One of the shelves in the bookshop is devoted to presenting books that Kindle users, Amazon's e-book, have read the fastest.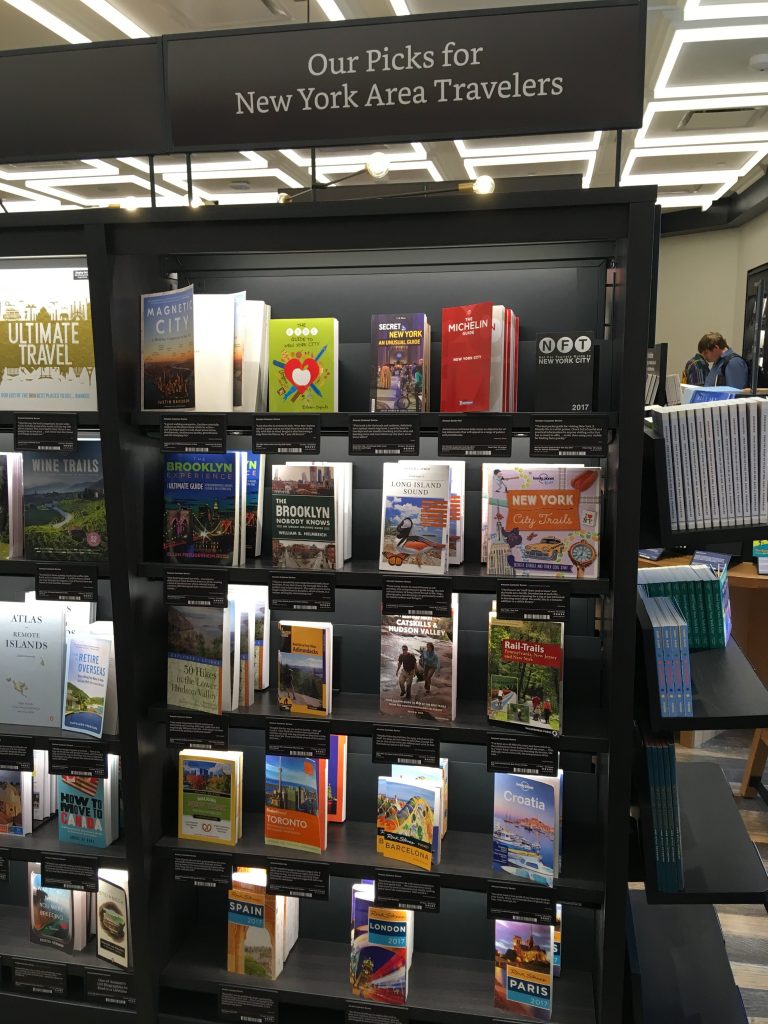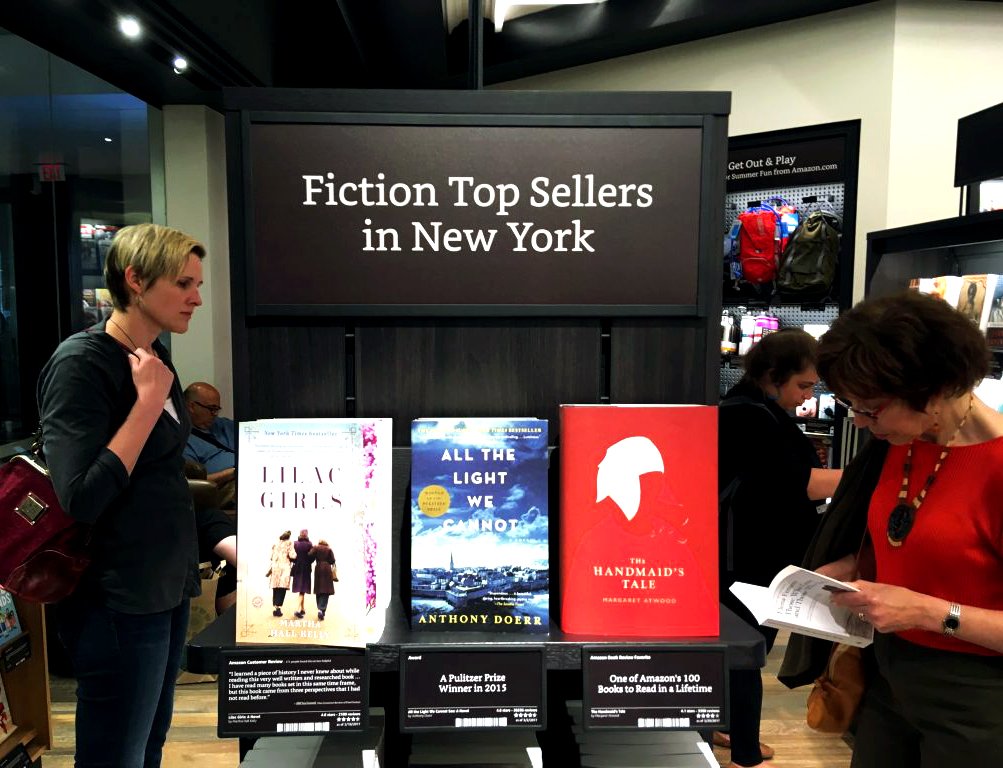 Some books are selected based on the location of the Amazon Books bookshop. In the two previous pictures we can see travel books for New York City visitors and trending fiction books among buyers in the area.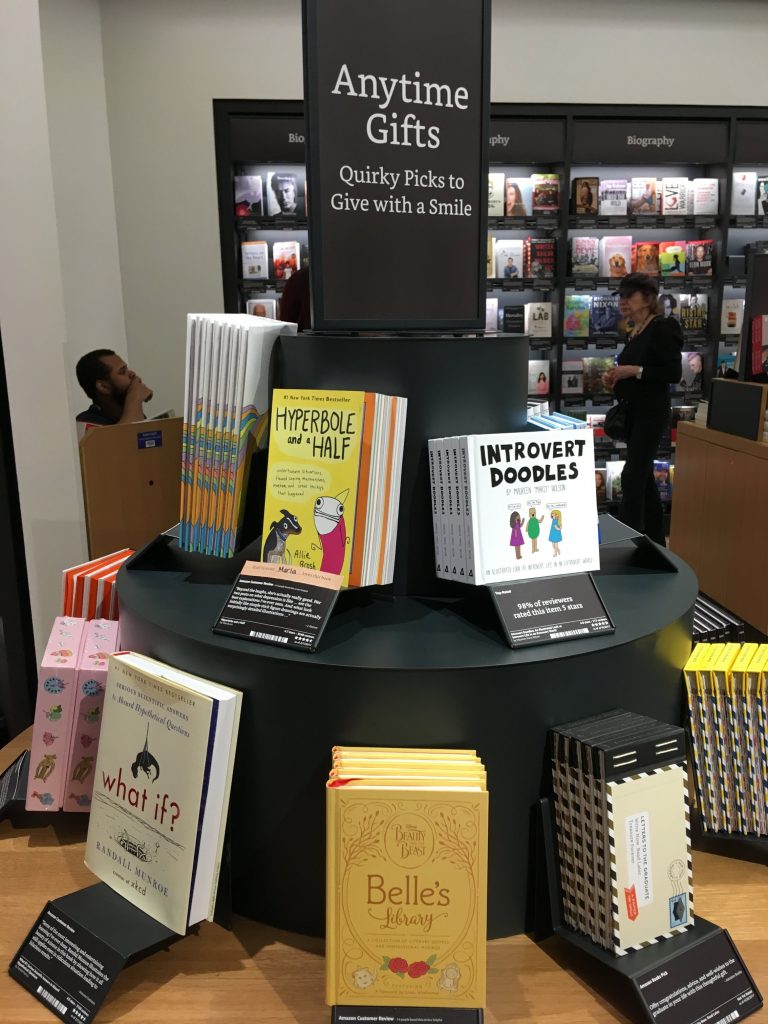 Gift books for any occasion also have their own area at Amazon Books.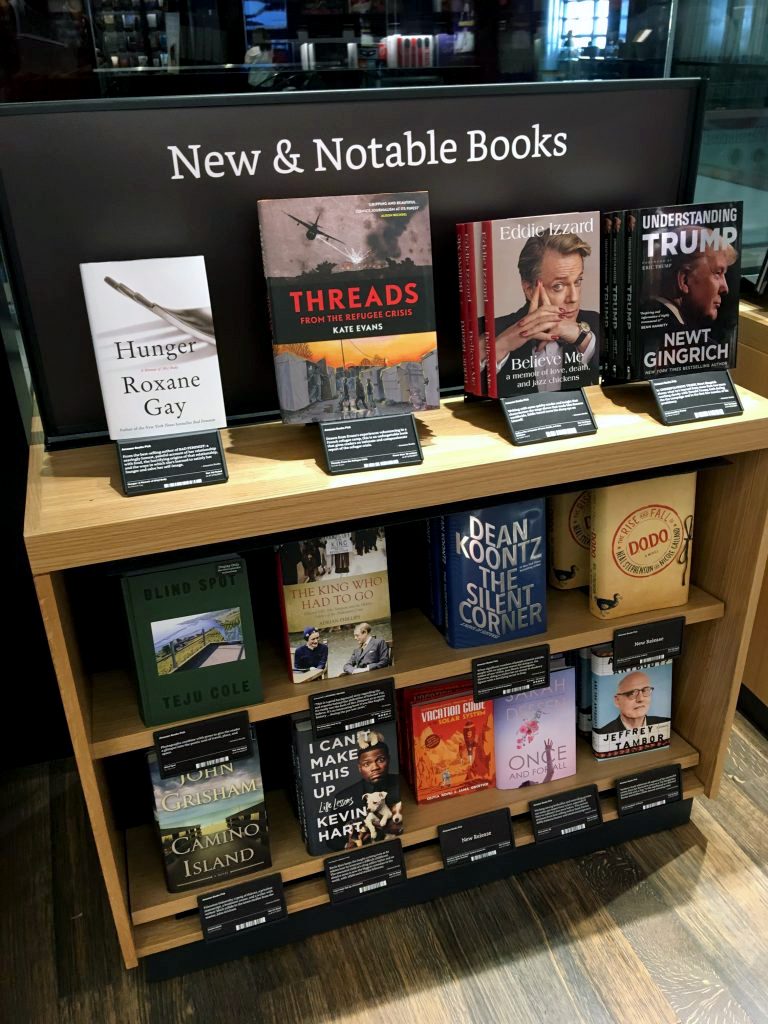 As we said above, the people in charge of each library also show a selection of titles they consider are especially interesting.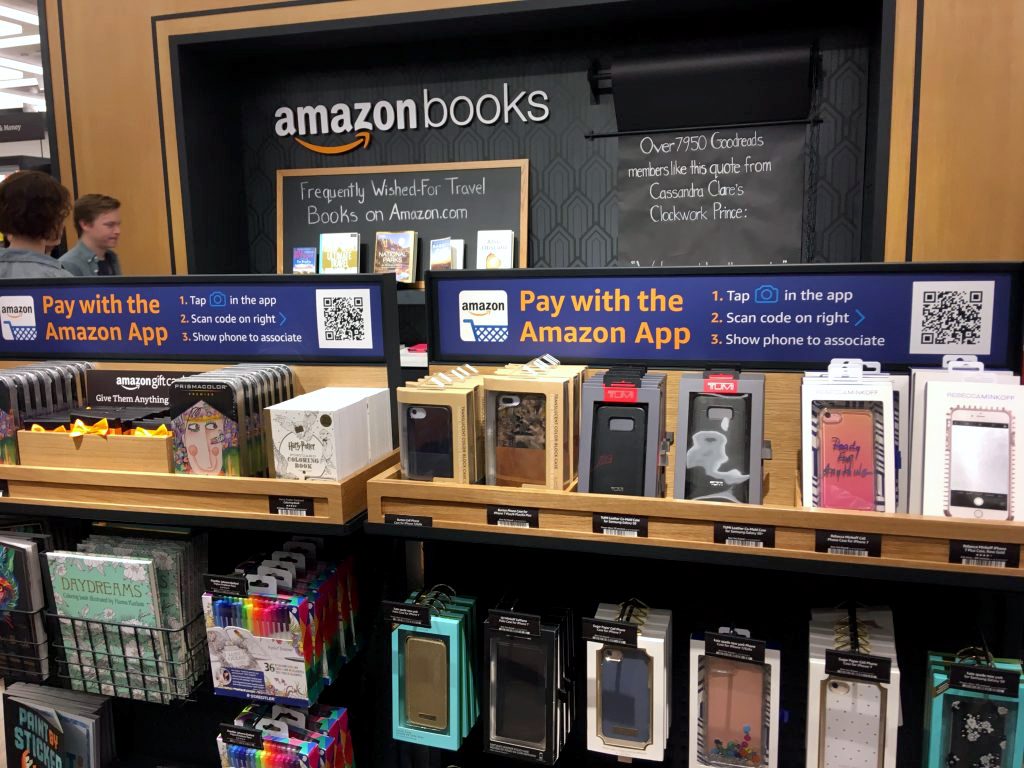 Amazon Books shares another feature with Amazon.com. You can pay through the Amazon app.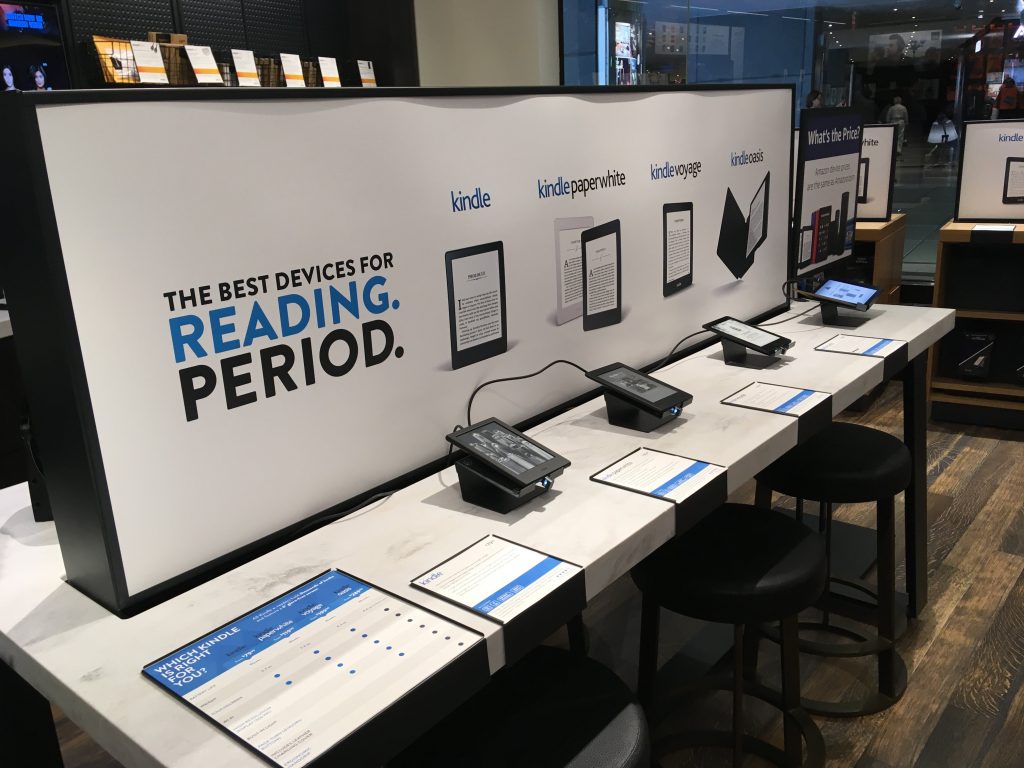 In addition to books, you can also purchase various Amazon devices at Amazon Books, such as the different models of Kindle e-books, Echo voice assistants, Fire tablets and Fire TV.  All devices can be tested in the shop.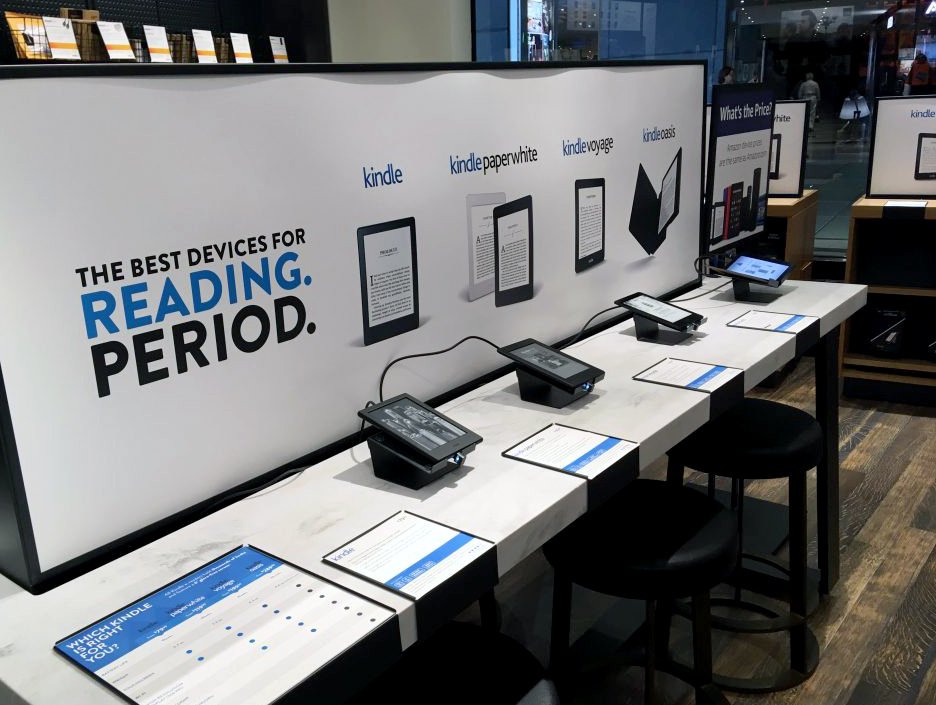 Amazon Books has an area that focuses on children's books. Among others, those that are rated highest on Amazon.com stand out.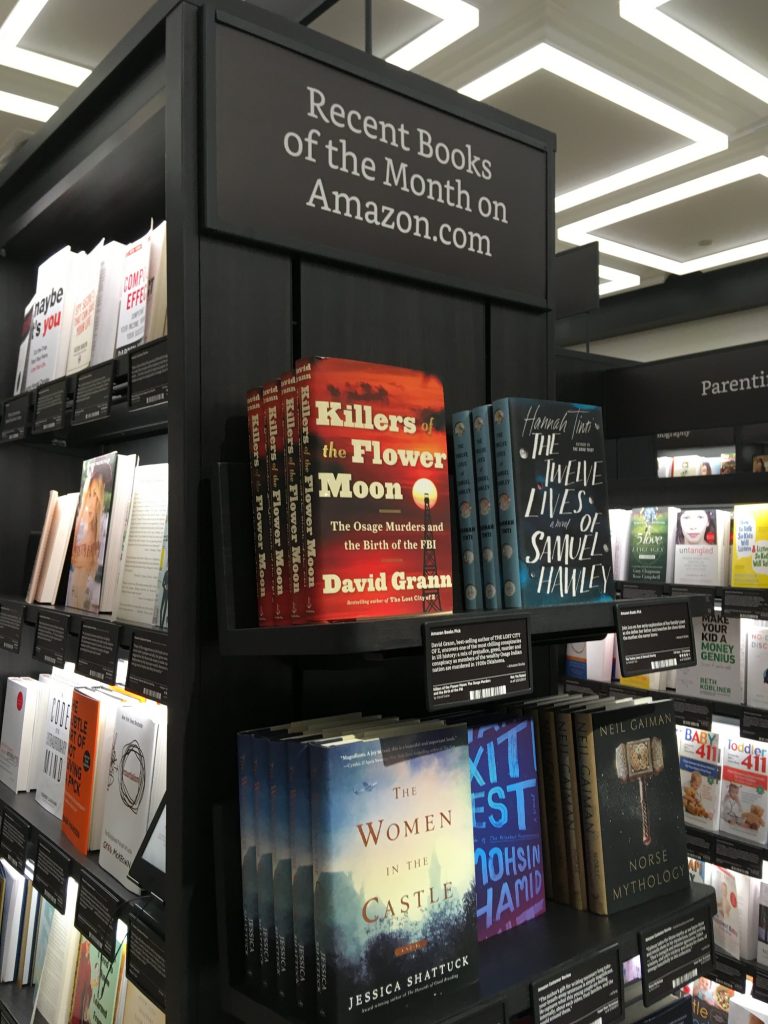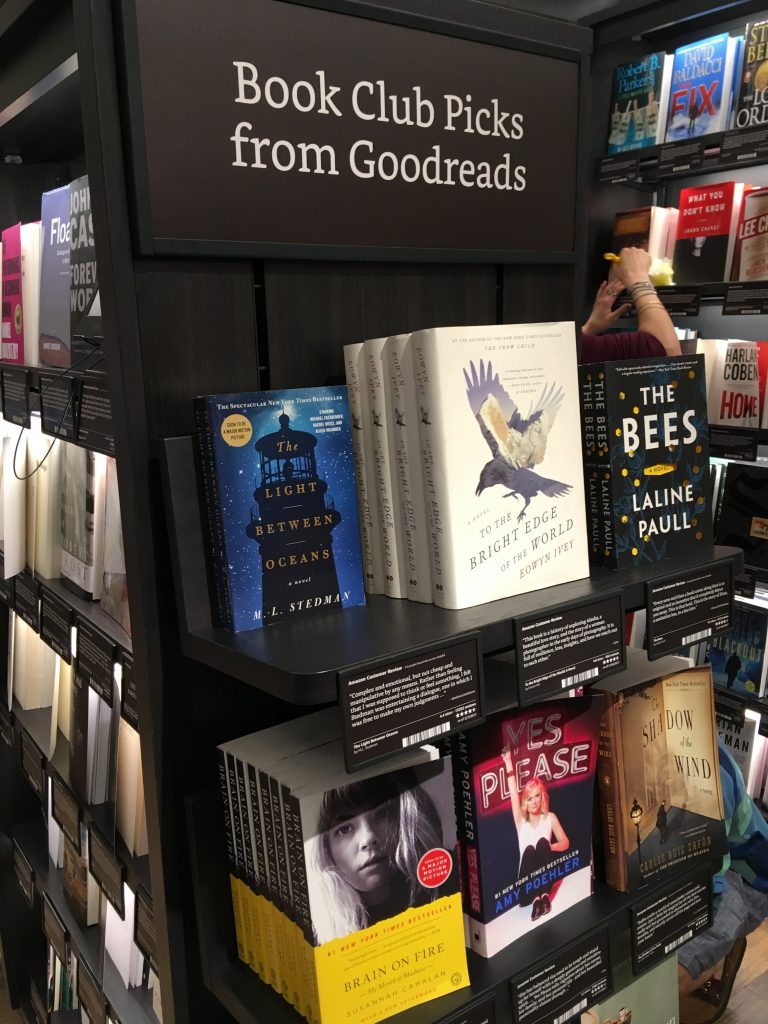 The books of the month on Amazon.com or selected titles in Goodreads reading club are also present on the bookshelves at Amazon Books.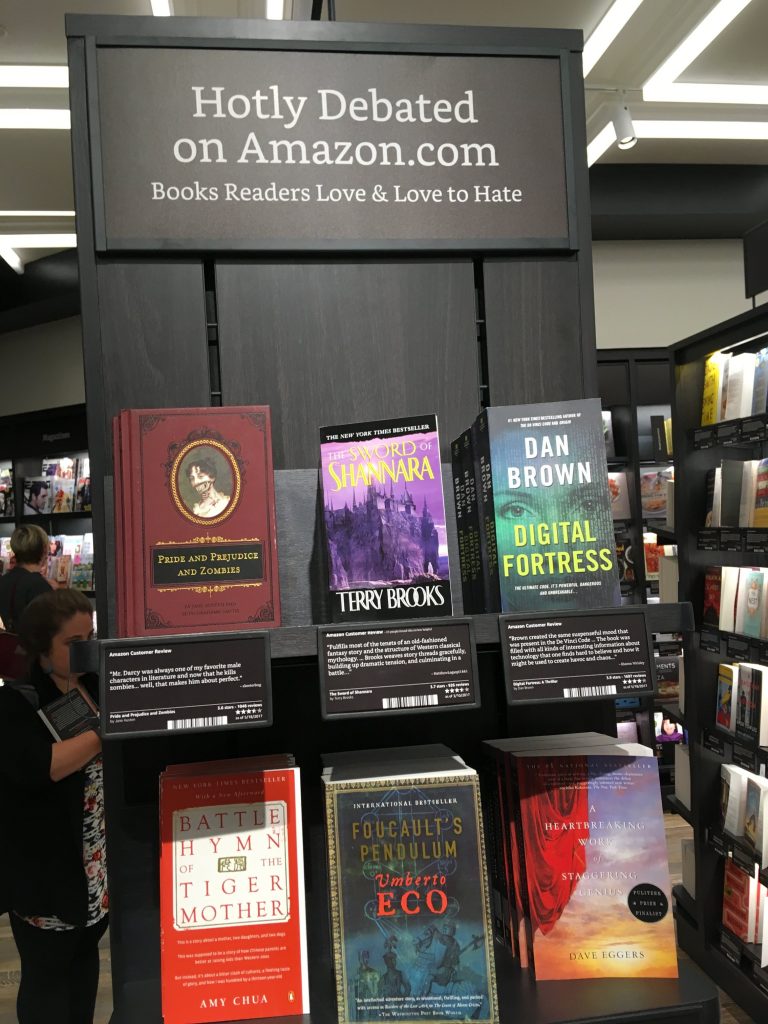 At Amazon Books, there is an area devoted to books that are causing an intense debate among users, with readers for and against them.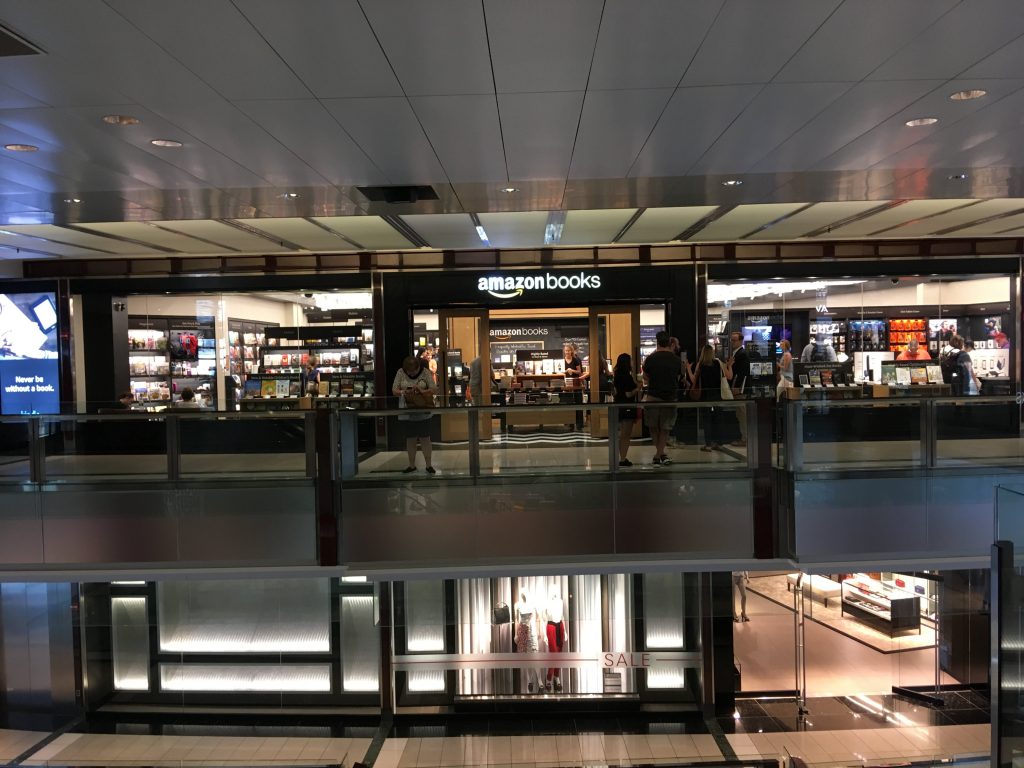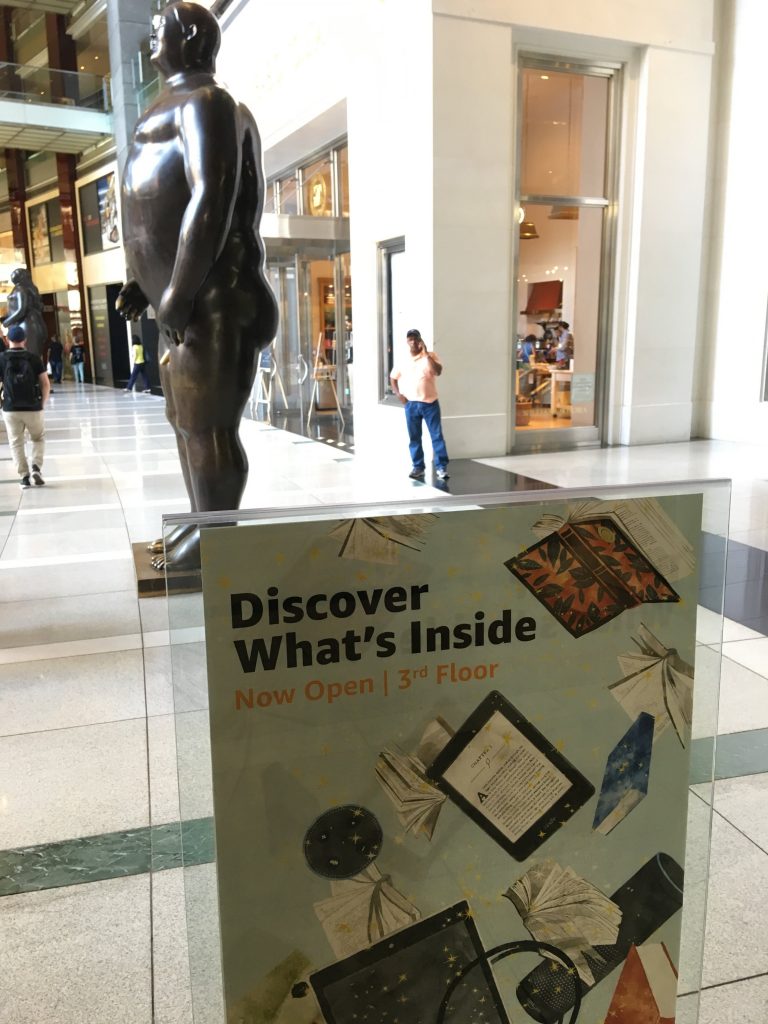 The Amazon Books bookshop at The Shops at Columbus Circle is located on the third floor. On the ground floor, next to the sculptures of Adam and Eve by the Colombian artist Fernando Botero, visitors could find an invitation to discover the new library a few floors above a few days after the opening of the shop.
(Photos: Ismael Nafría)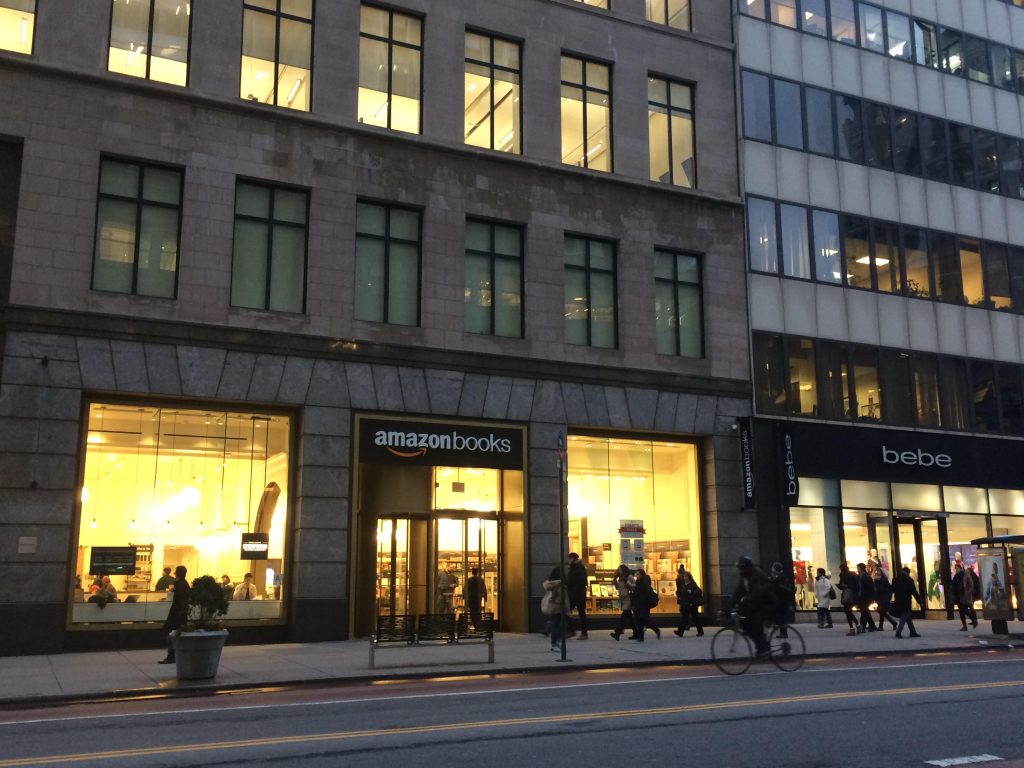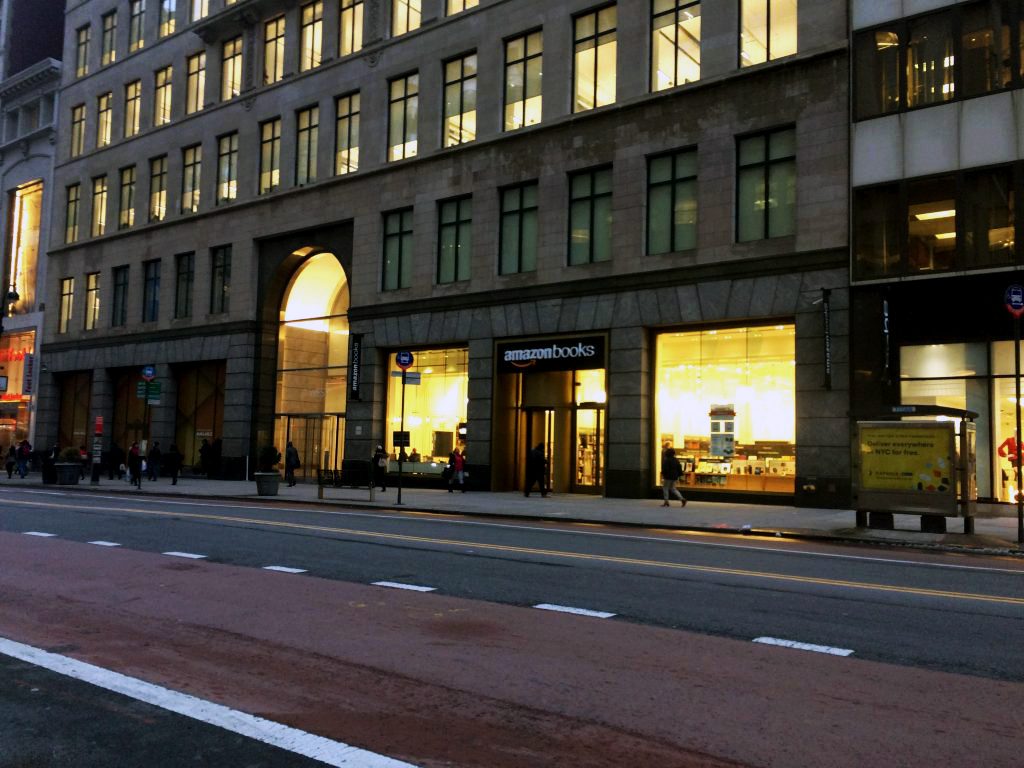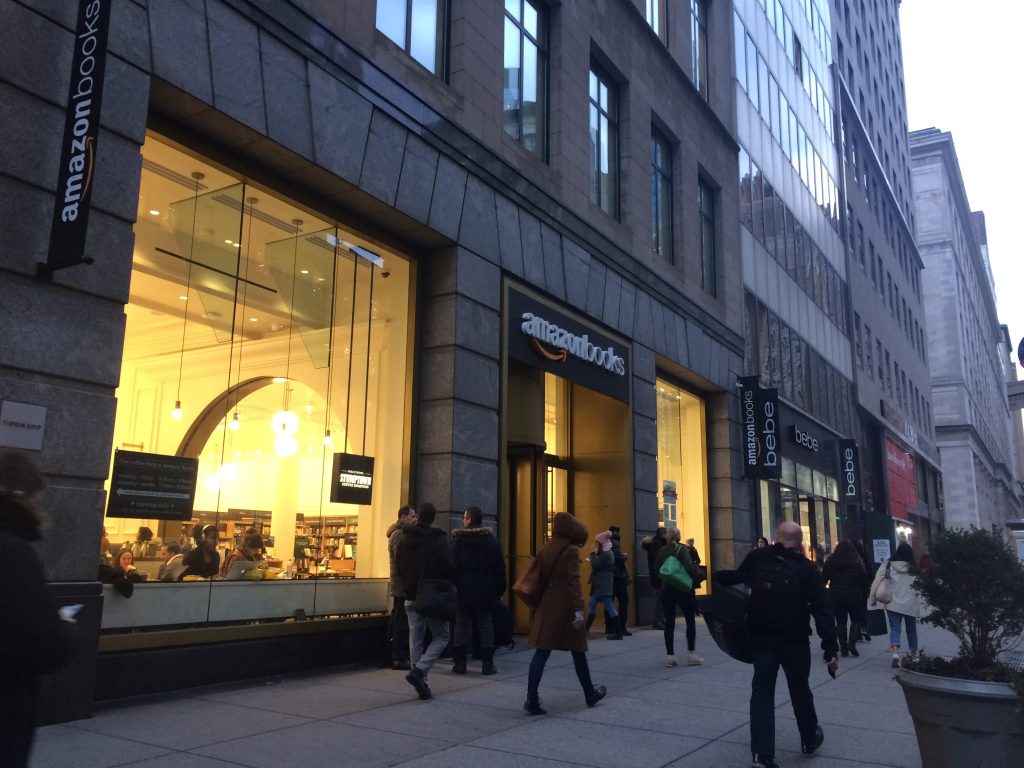 The second bookshop opened by Amazon Books in New York is located on 34th Street, next to the Empire State Building.
(Photos: Clara Nafría)
The most recent opening: Austin (Texas)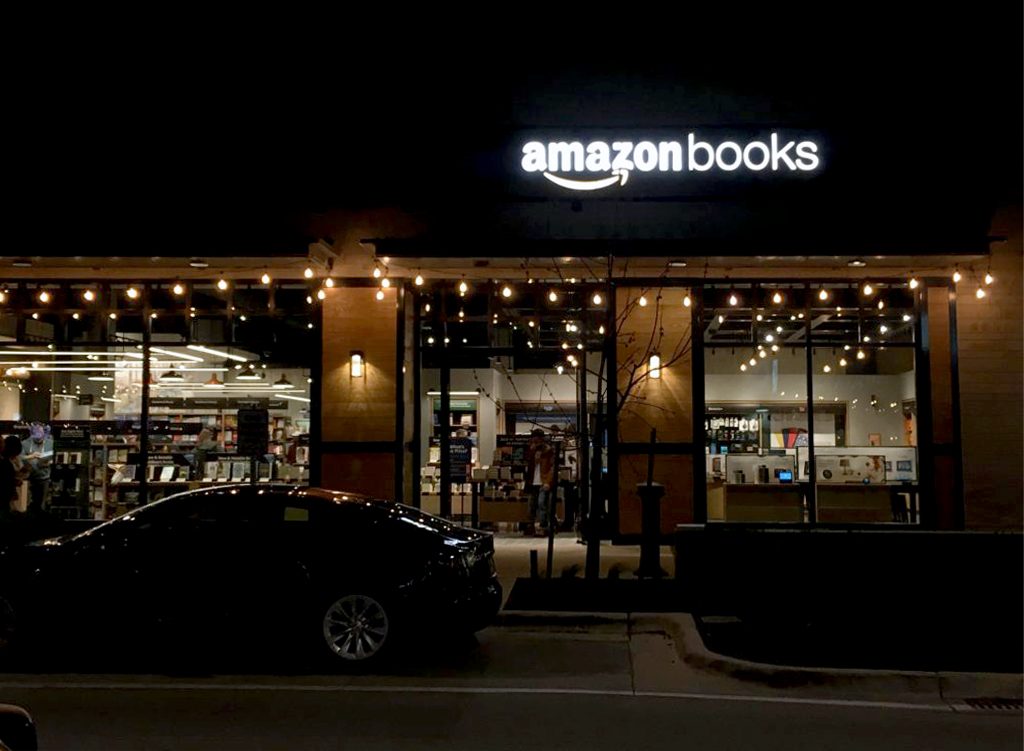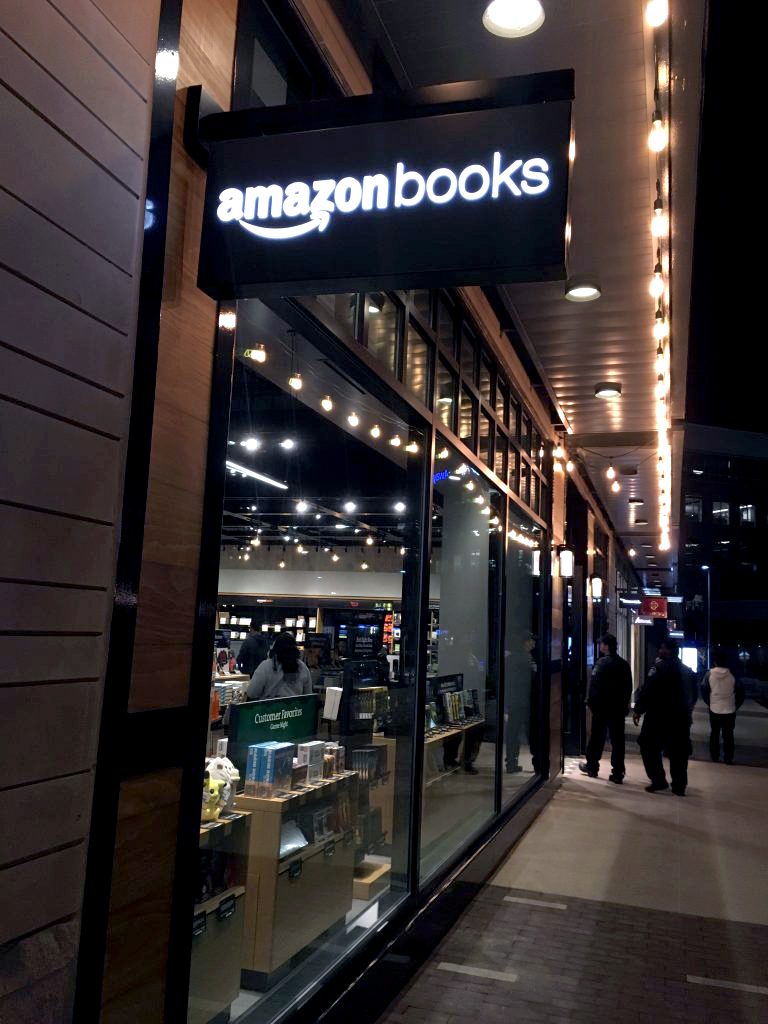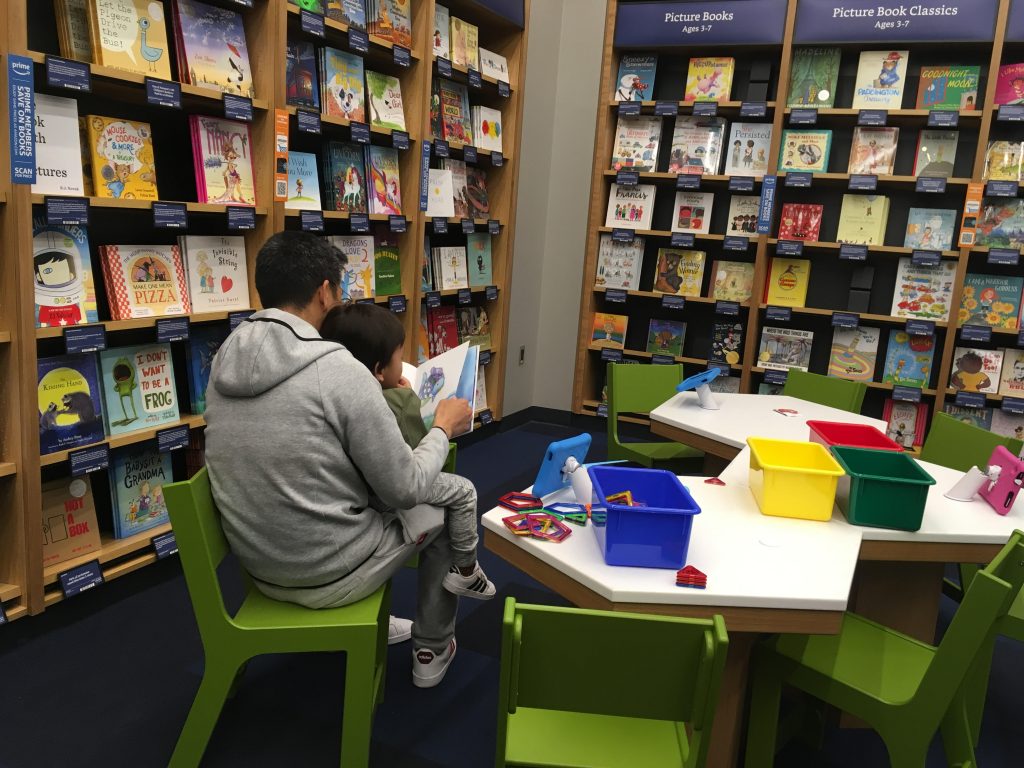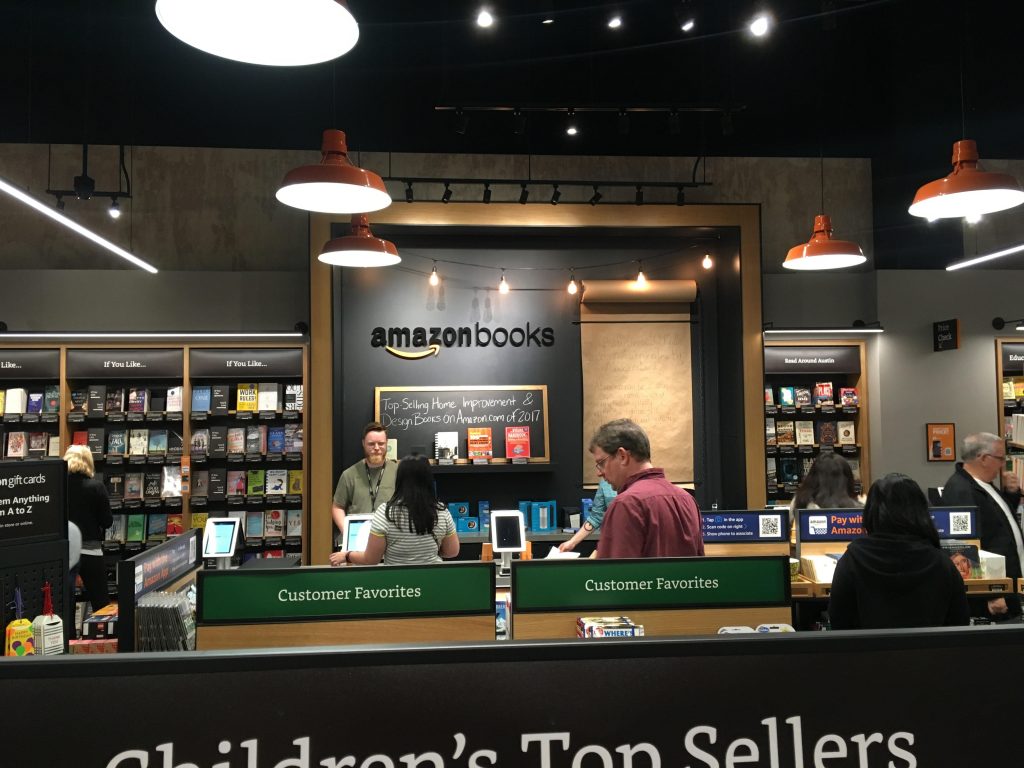 The number 14 bookshop opened by Amazon Books in the United States is located in the Domain Northside shopping centre in Austin, the capital of Texas. It opened its doors last Tuesday, March 6, 2018.
(Photos: Mariana Martin)