W
e meet in a small bar on a small street. Outside, raining. At the table: the director, writer and pedagogue Iván Morales, the actor Pol Fernández and me. They both embarked a year ago, together with Toni Rey -director of photography- in a film adventure that will end very soon with the premiere of two unforgettable sequences by Minnie and Moskovitz and Faces.
Marta – Explain me the origin of this project.
Iván Morales – This is something that comes from a very prosaic background, which is that we were doing a course based on scenes from Cassavetes … because to my Cassavetes as a director, as a spectator, as a writer, it has always meant a very large lighthouse, a way forward. I have always found a great reference of creative freedom, how the creative and artistic act goes hand in hand with life, and how to really evolve in your life and evolve in your art goes together. (…) My mother discovered me Cassavetes. And then, as a director, I was amazed and as a pedagogue: the material of Cassavetes' scripts is really great to work with actors who want to investigate.
Pol Fernández – I did not know Cassavetes. I discovered it by reading a script the first day in class with Ivan. It was an approach, an entrance into him from another place. One of the things that said the course is that a sample of the scenes worked would be made and that perhaps they would be filmed. The time was passing, the course was fucking, but as in all courses, some things come out and others do not … and in the end we made a sample and I thought it would be cool to shoot it.
IM – And this gentleman got in up to his neck.
Pol Fernández: "Life can be crap, we're not going to camouflage it, we're not going to lie to ourselves, as long as it's crap; What happens is that we are alive, and that we have to dignify it, whatever it may be, wherever we are and whatever happens."
M – What you have done is a remake, is it a reinterpretation, is it a tribute?
IM – It is a tribute and it is a revision of his universe through our own present. I've done revisions from other people, from Rohmer… and then I direct texts from other people. But this is more a revision in the sense that the text has been manipulated.
PF – Yes. At the end, the essence rmains, becouse it is in this situations. But for me, seen from the role as an actor, was very valuous and very beautiful what was brewing. It was to go from the cinema to the theater, and then to convert what we did in theater, into cinema. Something else was created from one thing, and from that other thing, a new thing. And this is a retour to the Master. But not "let's emulate Cassavetes", but from the work we did.
IM – When you make a text from another creator, you have to find the genuine nucleus of what that story wants to tell you and, from there, once you find that, you can betray everything you want.
M – But, just as the core for you is one and for another is another, right?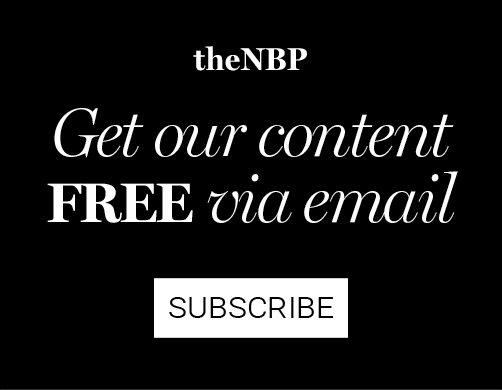 IM – Of course, that's the way it should be. In the dialogue that you establish with the work, you are a concrete being with your circumstances and your gaze … as in any relationship. I compare it to any relationship. It's like that with people. In other words, the truth of each person is theirs, but when you dialogue with that person, the one you read is the one you read, and you strive to be the most truthful and the most honest; but you read from your place, and in that meeting place of the two people or of a team and a material, a concrete reading is made. Here we change the gender of some character and change the historical situation.
M – The work of the actors in the scenes of Cassavetes is hard, is not it?
IM – Absolutely.
PF – It is hard, and we would talk about what is dangerous in interpretation, where each one goes and where not. Yes, it is true that it requires absolute confidence in what is happening and total commitment. What we say sometimes… are situations of life or death in a good way. And I am not talking about a great action or a great violence but about emotional states; At least in what we have recorded, there are quite a lot of limit situations.
IM – And we have also filmed it with a small team, a great team and a fantastic human material, but very small and with the accidents of small teams, and trying to use all that in favor of the limit situation of the characters..
Iván Morales: "He opened the door of everyday life. They are characters who seek their happiness in a desperate way at times and who find themselves with social conditions that do not allow it… how to overcome these conditions in some way to end up living the purest, which is love."
M – Does Cassavetes always talk about the fucked side of life?
IM – Yes, because for him life is everything, it is the fucked side and the not fucked side. He was very interested in seeing the human being. For me, Cassavetes is an evolution post Charles Manson, post Vietnam, of Frank Capra.
PF – It would be like removing Hollywood makeup and being more roug.
IM – And that Capra responded to another historical moment. Cassavetes responds to a historical moment in which there is no possible evasion to the harshness of life. Cassavetes takes to the cinema the witness of the beat generation, tries to work in Holywood as director but perplexed the industry with A child is waiting, which is his attempt at commercial cinema. (…) That is, it belongs to a historical moment that is just prior to the revolution… well in fact he is the father of the film revolution that comes later with Scorsese and with Dennis Hopper and Coppola and such. It is the forerunner of this, which shows that cinema in the US can be a thing that is a mirror of a complex generation (…).
That is, it is the fruit of that moment, and his cinema responds to that harshness, but he is basically a romantic. He believes in the human being, he believes in concrete social structures, and his cinema simply explains how the human being often fights against the unhappiness produced by the social conventions in which we are forced to play. And then over, in the end, he always gives hope to his characters.
M – And they live on the edge
IM – They live on the edge, but more emotionally. Cassavetes cared about people.
M – He was an author, he had a voice of his own. Define his voice:
IM – Hope in the human being, the courage to be really honest and reach the end, loyalty to the tribe. All his films are home movies, a family cinema in the literal sense. Home stuff!
M – Everyday nature!
IM – Yes, but he opened the door of everyday life. They are characters who seek their happiness in a desperate way at times and who find themselves with social conditions that do not allow it… how to overcome in some way those conditions to end up living the purest thing, which is love.
PF – Yes, because I confirm that voice that Ivan describes. I would add the word "dignity". Because it's very important. Because in the end, at least in these scenes, it's something that I've connected a lot with. I mean, life can be crap, we're not going to camouflage it, we're not going to lie to ourselves, as long as it's crap; what happens is that we are alive, and that we must dignify it, be that as it may, we are wherever we are and whatever happens. I think they are characters with whom we will dignify ourselves to the end. That's why they do not stop fighting and they are like heroes.
* The two sequences, co-produced by Todo por el punk, Los Montoya and Toni Rey, were shot in Barcelona a year ago, have been made by a team of about 30 people, and will be released very soon at the cinema Zumzeig in Barcelona.