May 2018 Cultural Events Barcelona
MUSIC AND
PERFORMING ARTS
MUSIC AND PERFORMING ARTS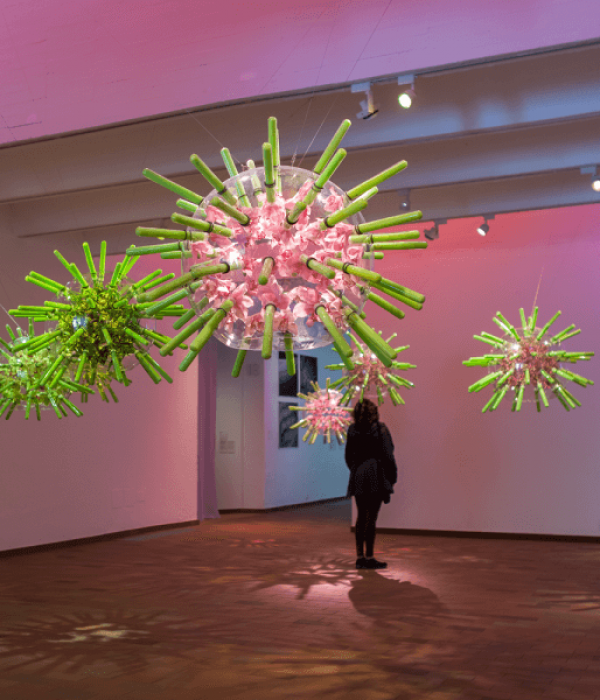 Fundació Joan Miró, until June 17
There is increasing awareness of the role of bees as essential insects in the pollination of plant species and indeed for fructification and to guarantee ecological equilibrium. The Miró Foundation has organised a series of activities and installations which encourage visitors to adopt behaviours which are respectful of nature, even in cities, under the ingenious title of Beehave (from 15 March to 17 June). In these activities, the ecological sensibility is paired with artistic creativity in activities held in the middle of the city which offer a new outlook on the urban space, attempting to reconcile lifestyles with nature, a nature in which we inevitably – consciously or not – participate. The slogan of humanism reminds us that nothing of which is human is alien to me… and in its current guise we could consider that the natural ecosystem should be cared for in order for human nature to be complete, respected and conserved in the same milieu.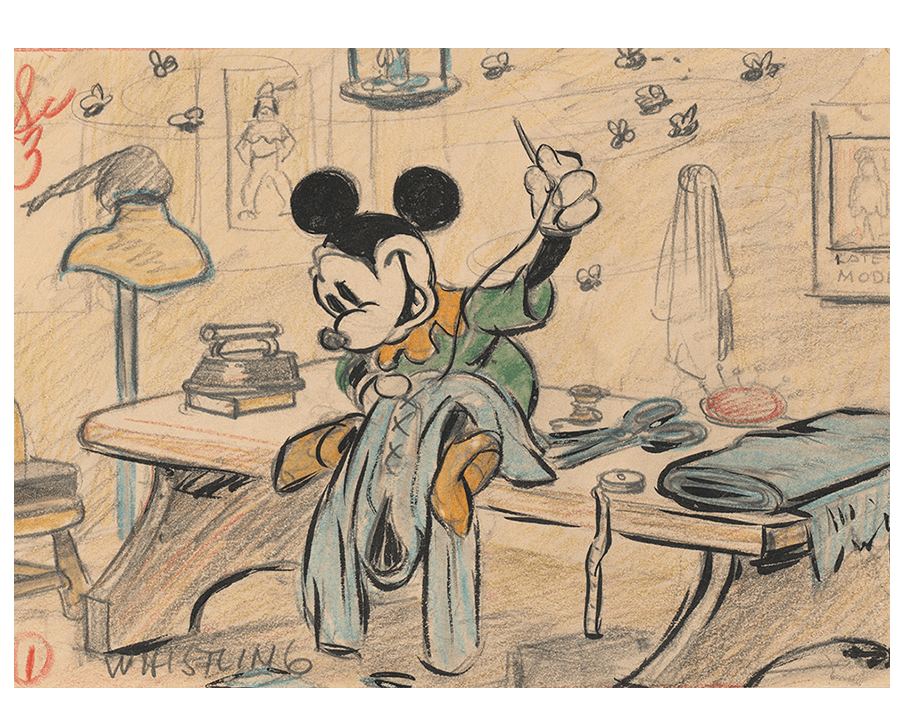 CaixaForum, until June 24
The Disney Factory has contributed to the entertainment of countless young viewers, generation after generation, and to the dissemination of a powerful imaginary world.
Many of the stories on which its animated films are based belong – as everyone knows – to the collective heritage, some of which were put into writing in the 19th century (such as by the Brothers Grimm and Hans Christian Andersen). In the exhibition at Caixaforum entitled Disney. The Art of Storytelling, the most celebrated samples of Disney cinematography are revived through materials that are usually inaccessible, such as production notes, storyboards and characters studies which – as the organisers explain – "enable us to understand the process that made it possible to adapt the classic stories to animation". Walt Disney sought to ensure that his productions sparked an interest in the exemplary, educational myths and stories from the different traditions. This achievement is difficult to verify, but there is no doubt that his creativity has indeed made its mark universally, although in very different ways. For example, Beauty and the Beast and Brave have little in common, just like Pinocchio and Toy Story (we should recall that Pixar has been a part of Disney for several years now). Faithful to its feline motto, the new languages and sensibilities have been incorporated into the Factory to conserve its essence.
Fundació Vila Casas, until May 27
This is the last month you can visit the retrospective of Lita Cabellut (until 27 May in Espais Volart of the Vila-Casas Foundation), which was recommended previously.
The artist from Huesca is one of the most important creators today who has garnered the most international recognition, as attested to by the not at all coincidental fact that in 2015 she joined the list that Artprice assembles of the 500 most important contemporary artists (ranked at number 333 and therefore the most highly rated female artist from Spain. Her oeuvre stands out for its powerful personality, which was already evident in her unquestionable technical mastery, which in recent decades has given way to greater experimentation, with a combination of different painting techniques. She has admitted to her passion for the great classics – including Velázquez, Rembrandt and Goya – but her works are clearly contemporary inasmuch as they manage to boldly capture some of the most important concerns on the role of women as artists.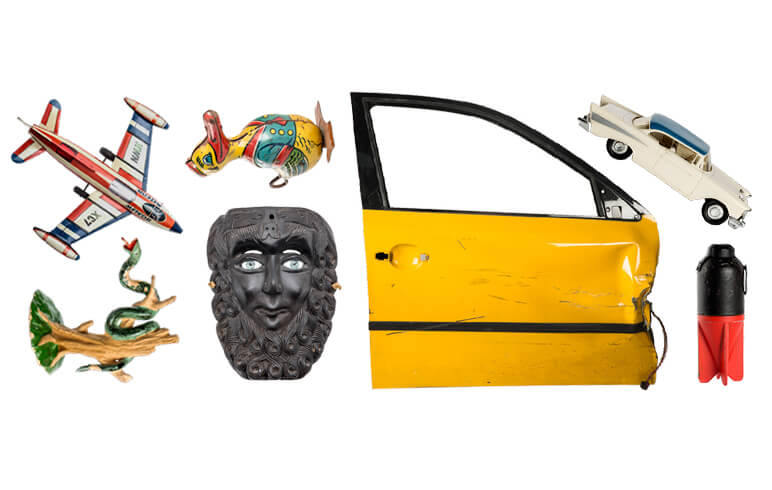 MACBA, until September 11
In a kind of personal inventory, Francesc Torres' accumulation of objects, compiled under criteria that only he could fully understand, is revealed as a veritable time
capsule, allowing us to trace the ups and downs of a life well lived. The exhibition Hermetic Bell. Space for a Non-Transferrable Anthropology, at MACBA until the 11th of September, not only episodically illustrates the artist's most intimate reality but also inspires a reflection on the role of memory, anchored in material mementos which practically function as messages in a bottle: traces of what one has been, as understandable and indicative as they are obsolete and useless when they are found again. It is fascinating to retroactively discover an affinity for oneself, forgotten in appearance and yet constitutive of presence.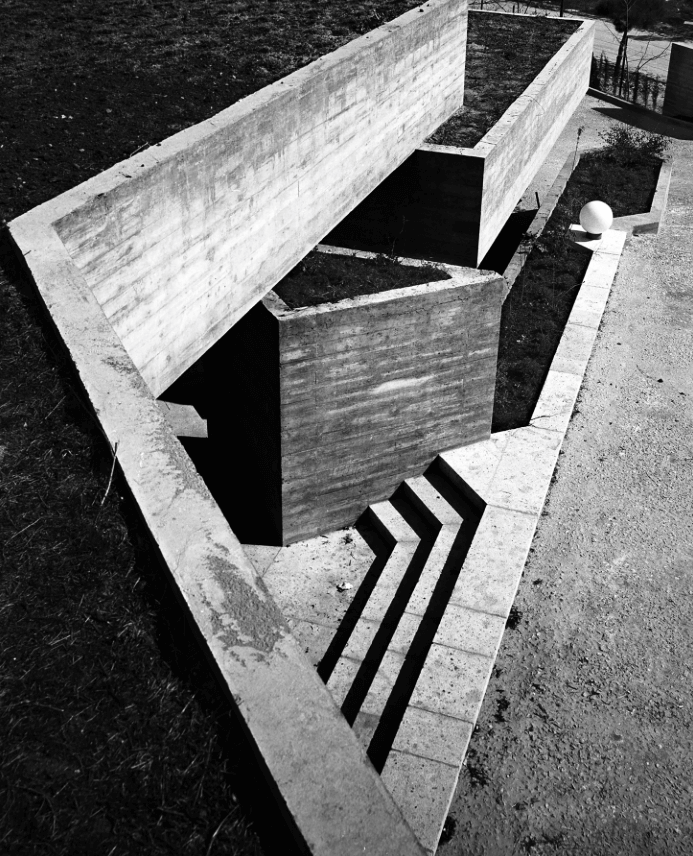 FOTO COLECTANIA, until June 17
Paco Gómez's photographs of urban architectures are poetic and geometric. They reveal the rigour and dreaminess inherent
in the curved lines and regularities, in the forms that activate internal experiences and occupy a sculptural space on the public thoroughfare. All of this is based on incalculable relations in three dimensions, which the black-and-white printed copy suggests with striking graphic quality. Paco Gómez was one of the most active members of what was called the Madrid School, a driving force behind the group La Palangana, which was committed to updating the graphic arts in the 1950s. In the words of the organisers, "his works are thus situated in a terrain which is equidistant from realism and abstraction, subjective photography and the neo-realism characteristic of his era".
Sign up for the newsletter and get cultural events delivered to your inbox.


Information on Data Protection

Responsible: The New Barcelona Post (Foment del Treball).
Purpose: Manage the sending of newsletters by email with information about upcoming planned activities.
Legitimation: Consent of the interested party.
Targets: The request will add the data to the MailChimp system, in order to send the newsletters by e-mail to the user.
Rights: You have the right to access, rectify and delete this data, as well as other rights that are also explained in the privacy policy.
Data retention: Until the user requests its deletion.
Additional information: For additional and detailed information on the privacy policy, see https://www.thenewbarcelonapost.com/en/privacy-policy/.