April 2018 Cultural Events Barcelona
MUSIC AND
PERFORMING ARTS
MUSIC AND PERFORMING ARTS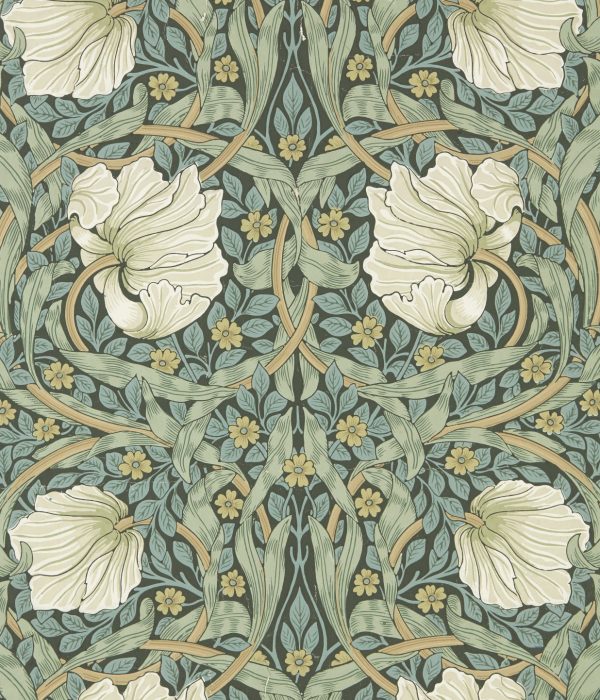 MNAC, until May, 21
The proliferation of floral motifs and figures inspired on nature, usually laid out geometrically or labyrinthically, is by no means the characteristic of different modernisms from the late 19th and early 20th century. A few years before, and then simultaneously in the context of design and decorative arts -that would transcend under the name of Arts&Crafts- such artists as William Morris (1834-1896) highlight with overabundance and minute detail the importance of natural forms that craftsmanship prior to the Industrial Revolution had worked by hand. What we find in book illustrations or fabrics are, from then onwards, patterns similar to those we find in sewing works or fabrics, with the difference that they can be multiplied and disseminated. Such authors as Morris or Ruskin theorize on the function of beauty, without turning their backs on the functionality of everyday objects. Although they may not be considered pioneers -in their promotion of preindustrial sensibility in an era of mass production – the aesthetic impact and influence of their proposal went far beyond Modernism, as regards the technical reproducibility of art, to our days.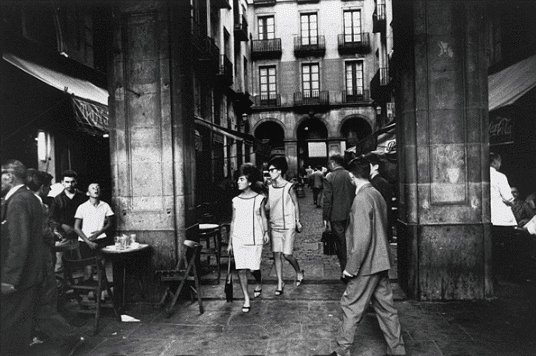 La Pedrera, until July, 15
A representative selection of the fruitful artistic production of photographer Xavier Miserachs can be visited in La Pedrera, until 15th July.
A variety of interests and registers come into play in this exciting retrospective exposition that includes some pieces dating back, historically and socially, to post-war times, while others transcend any time connection whatsoever. The images from the former group reveal the photographer's intelligence in communicating an open idea, with hints of criticism, and yet with no censorship involved (as if following the tenets of Viena-born author Karl Kraus, who a few decades ago had suggested that art should have the capacity to subvert and break the barrier of censorship). Apart from the tone of the exposition, and its function of social criticism, seen in some of his works, the exposition shows multicolor snapshots, of striking graphic design and symbolic value. The variety of topics offers a whole raft of approaches of photographic techniques, which more than justifies the recognition of Miserachs as a master and an inspiration for subsequent generations.
CaixaForum Barcelona, until May, 6
Last month to visit this interesting exposition that delves into the role of music in ancient civilizations. The exposition, which counts on the invaluable collaboration of Musée du Louvre,
includes virtually 400 archaeological pieces, some of which have never been shown in public. This is a journey into the oldest relics of civilization: from excavations in the earliest cities of Mesopotamia, and the discovery of ancient zithers, to the centrality of musical art in ancient Greek's mind frame, evidenced in friezes and engravings on buildings dedicated to such divinities as Apollo. The exposition is complemented with a series of conferences, screenings and concerts that support the artistic reception and recreation of music, beginning from the musical remains first found and properly valued from the 19th century.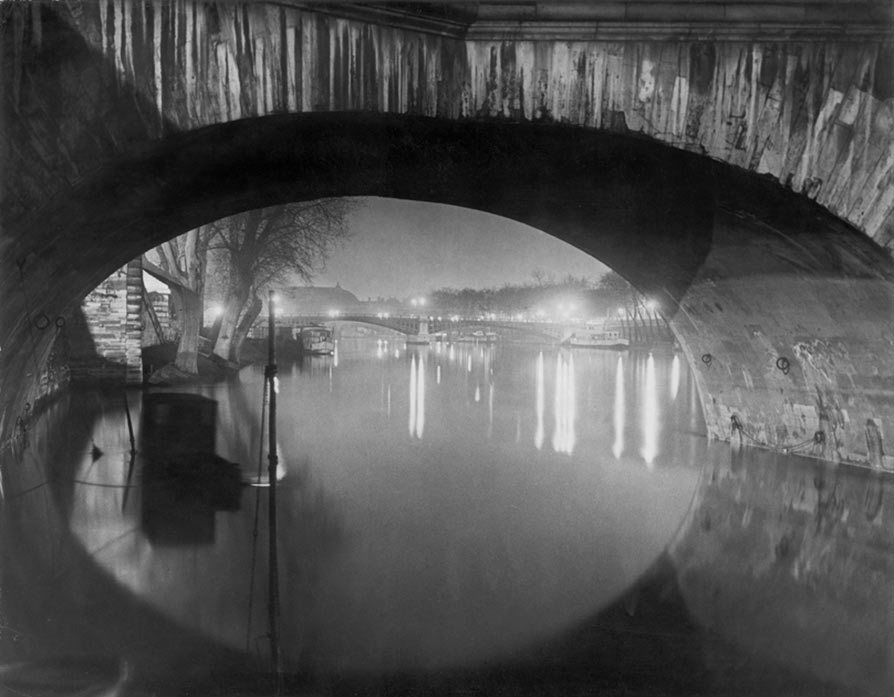 Fundación MAPFRE Casa Garriga Nogués Exhibition Hall, until May, 13
A good selection of the works by Hungarian photographer known as Brassaï (his real name was Gyula Halász) can now be visited in Casa Garriga Nogués, from Fundación MAPFRE.
This retrospective exposition, curated by Peter Galassi, traces Brassaï's artistic career through over 200 of his works. From his beginning in the 1930s, his main focus of attention was the city of Paris, specially its nightlife, as can be seen in Paris de Nuit. This compilation of images, discovered in 1932, gave visibility to this photographer, who started hanging out with some of the main intellectuals and artists of his time. The exposition will be moved to Madrid in May and, from there, to no less than San Francisco's MOMA.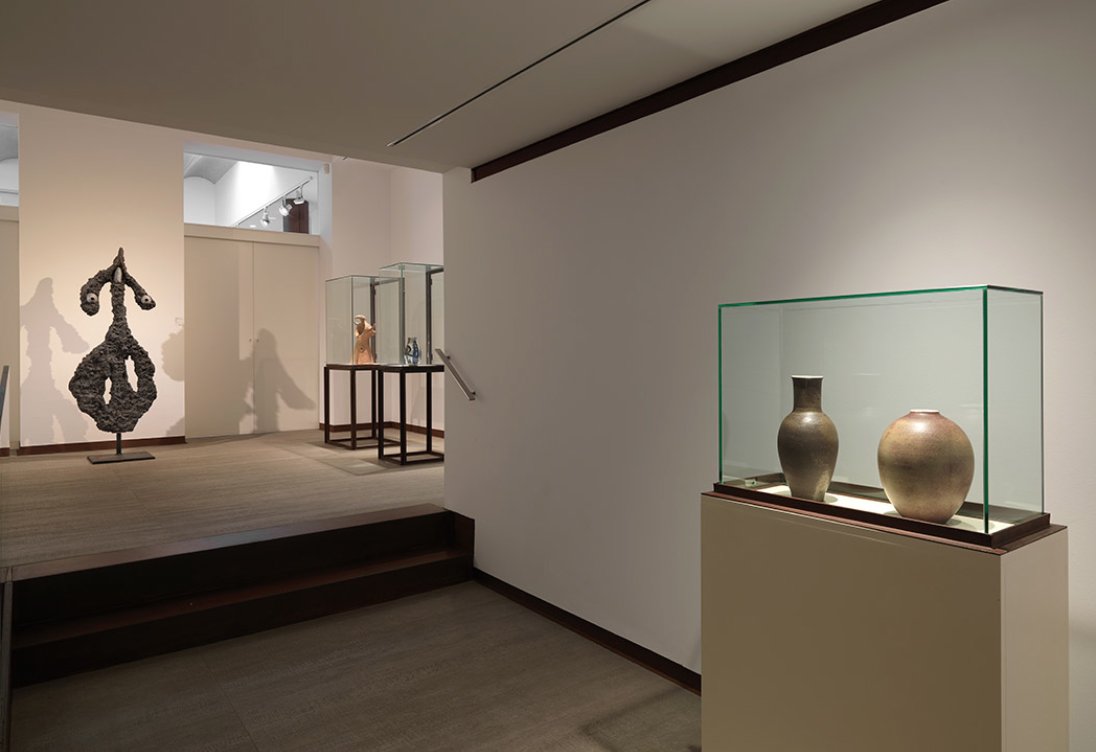 Galeria Mayoral, until April, 14
Such high-flown title as "Ethics and aesthetics" certainly requires further explanation; especially because it refers not to a book or a cycle of conferences but an
exposition of masterpieces by Joan Miró -basically ceramic work – in a dialogue with a production by Josep Llorens Artigas and his son Joan Gardy Artigas. Until 14th April, Galería Mayoral displays a collection of thirty pieces which put into question the artistic object on its merely decorative dimension, often addressed to an exclusive public. In the words of its curator, Robert Lubar Messeri: "Miró's expressed wish of being closer to the public, an attitude shared with Artigas, was executed with his first mural work. (…) Delving into the depths of human civilization, from popular traditions, medieval architecture and mural art to contemporary public art, Miró and Artigas outlined a time arch spanning the remote past and the immediate present".
Sign up for the newsletter and get cultural events delivered to your inbox.


Information on Data Protection

Responsible: The New Barcelona Post (Foment del Treball).
Purpose: Manage the sending of newsletters by email with information about upcoming planned activities.
Legitimation: Consent of the interested party.
Targets: The request will add the data to the MailChimp system, in order to send the newsletters by e-mail to the user.
Rights: You have the right to access, rectify and delete this data, as well as other rights that are also explained in the privacy policy.
Data retention: Until the user requests its deletion.
Additional information: For additional and detailed information on the privacy policy, see https://www.thenewbarcelonapost.com/en/privacy-policy/.