22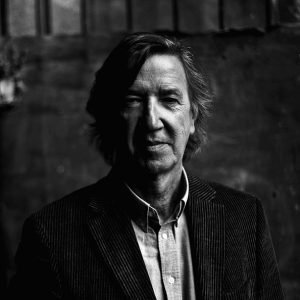 Rafael Argullol
Rafael Argullol Murgadas (Barcelona, 1949), narrator, poet and essayist. Professor in Aesthetics and Theory of Arts at the Faculty of Humanities of the University Pompeu Fabra. Author of over thirty books of different literary registers, among them: poetry (
Disturbios del conocimiento
[Riots of knowledge],
Duelo en el Valle de la Muerte
[Duel at Death Valley],
El afilador de cuchillos
[Knife sharpener]), novel (
Lampedusa, El asalto del cielo [Onslaught in heaven], Desciende, río invisible [Flow down, invisible river], La razón del mal [Evil reasons], Transeuropa, Davalú o el dolor [Davalú or the pain]
) and essay (
La atracción del abismo [Abyss attraction], El Héroe y el Único [The Hero and the Only One], El fin del mundo como obra de arte, [The End of the World as a Work of Art], Aventura: Una filosofía nómada [Adventure: A Nomad Philosohy]
,
Manifiesto contra la servidumbre
[Manifesto Against Slavery],
Maldita perfección
[Damned Perfection].
Escritos sobre el sacrificio y la celebración de la belleza
[Writings on Sacrifice and the Celebration of Beauty]). On transversal writings beyond literary genres, some of his publications:
Cazador de instantes
[Hunter of Moments],
El puente del fuego
[Fire Bridge],
Enciclopedia del crepúsculo
[Sunset Encyclopedia],
Breviario de la aurora
[Sunrise Breviary],
Visión desde el fondo del mar
[Visions from the Sea Bed]. His latest publications are
Tratado erótico-teológico
[Erotic-Theological Treatise] (2016),
Mi Gaudí espectral. Una narración
[My Spectral Gaudí. A Narration] (2015) and
Pasión del dios que quiso ser hombre
[Passion of a god who wanted to be a Man] (2014).
He studied Philosophy, Economy and Information Sciences at the University of Barcelona. Also studied at the University of Rome, the Warburg Institute of London and the Free University of Berlin, doctoring in Philosophy (1979) in his birthplace. Visiting professor at the University of Berkeley. Lecturer at several European and American universities, delivers regular conference meetings in European, American and Asian cities. Regular collaborator of papers and magazines, his travelling experience meets literary aesthetics. He has participated in several theatre and cinema projects. Won the Nadal Award with his novel
La razón del mal
[The Reason of Evil] (1993), the Award Premio Ensayo de Fondo de Cultura Económica with Una educación sensorial [A Sensitive Education] (2002), and the Awards Cálamo (2010) and Ciudad de Barcelona (2010) with
Visión desde el fondo del mar
[Vision from the seabed]. Source: http://rafaelargullol.com/el-autor/ Photo source: http://rafaelargullol.com/el-autor/