W
hile her playground mates dreamed of castles, unicorns and winning sport trophies, little Natalia had only one obsession: space. So, no one was surprised when she later decided to study telecommunications engineering at the university Alfonso X El Sabio, or when she graduated first of her class in 2010. The last year of her degree she studied at the École Polytechnique in Montreal, where she specialized in space technologies.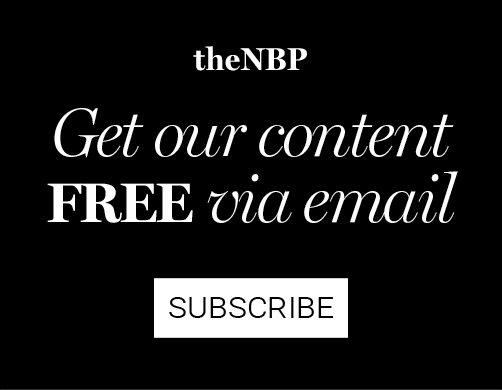 An unstoppable career
From there, everything is quickly linked: distance studies of astronomy and planetary science at the British Open University, internship program of the European Space Agency and, finally, the "la Caixa" scholarship to study a master's degree in Aerospace Engineering at McGill University, in Montreal: "I was really fortunate to have received the "la Caixa" scholarship: not only did it allow me to do my master's degree in Canada, but it also opened many doors and helped me achieve my dream of working in the space sector".
Living in Montreal, Natalia was selected as one of twelve students from around the world to participate in the NASA Ames Academy for Space Exploration program in California and, among other merits, was recently included in the prestigious list "35 under 35" of the International Institute of Space Commerce (IISC), which recognizes the best young promises in the space sector worldwide. Currently, Natalia works as a senior consultant at Euroconsult, a prestigious international consulting firm specialized in the space sector.
Travelling to Mars without leaving the Earth
Thanks to her curriculum, she has been named director of the simulated mission to Mars at the Mars Desert Research Station, where eight people lived together for two weeks in isolation, carrying out various research projects and extravehicular activities, by means of simulated space suits. "One of the most important points of our mission was focused on our leadership skills, group dynamics and teamwork: identifying what are the best practices leading a crew, what are the skills and qualities that a commander and an officer executive should have, what factors and aspects are important for group work in this type of missions, etc".
In addition to the leadership studies, the main purpose of the mission concerned, among other things, tasks that will have to be realized when we go to Mars: "We carried out a project related to the cultivation of plants and food production. We took different samples of the soil in the desert, we treated them, and tried to grow plants. The idea is that, in the future, when we go to Mars, we will have to use the existing resources on the planet". The desert of Utah was chosen precisely because of its geological resemblance to Mars, allowing thus sufficiently significant results of those investigations that are being carried out.
One of the uncertainties regarding a hypothetical human settlement on the red planet is how to live in such conditions of isolation and how to deal with the issue of security. Psychologically, it is an experience that is almost impossible to recreate, but there is no doubt that mental strength and leadership skills will be indispensable conditions to develop a mission of this importance.
"As a commander, I was responsible for the crew, for their safety, for the planning and coordination of daily operations and for ensuring that the objectives of the mission were achieved. During the mission, one has to get used to operating with limited resources, such as water (we could not shower in two weeks), but the truth is that it was a great experience. We worked hard, and at the same time we knew how to enjoy and have fun".
Will there be life on Mars?
So, is the dream of establishing a colony on Mars closer? "Sending missions with humans to Mars is the long-term goal of space agencies and also of some private companies. But there is still time for that to happen. There are numerous challenges that we have to understand in greater detail, and technological progresses need to be produced. With respect to current global plans, the objective is to develop a sustainable presence around and over the Moon in the next decade as an intermediate step to future manned missions to Mars in the 2030s".
Photograph: MDRS Crew 205-Maria Grulich
Text: Raúl M. Torres
You can read more stories like this on ALMA, the social social media, a digital space devoted to the social field, which brings a new look at the present and the future of society, from an optimistic and diverse point of view, and from all the initiatives that "la Caixa" Foundation promote.