World Cultural Events March 2018
MUSIC AND PERFORMING ARTS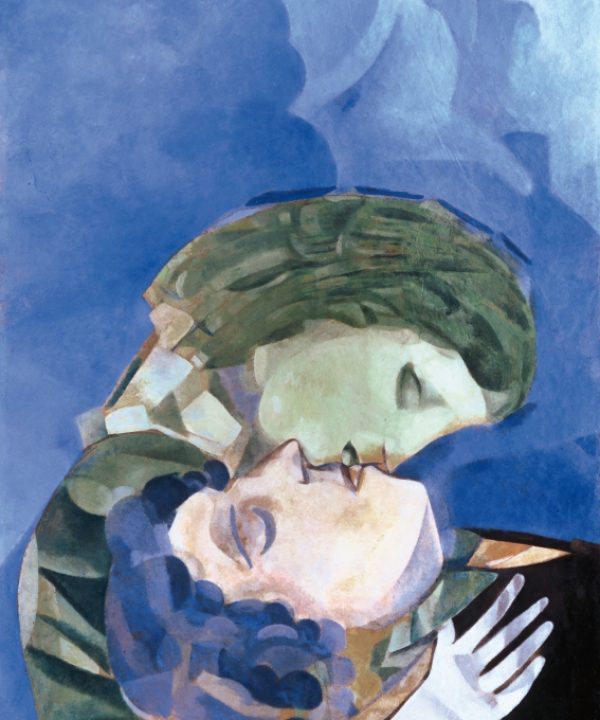 Viena, until July, 29
The Leopold Museum in Vienna offers several exhibitions and activities around the figures of Egon Schiele and Gustav Klimt throughout the year, since 2018 marks the 100th anniversary of the birth of these two Austrian artists. But they aren't the only relevant exhibitions. One of those that deserve to be highlighted is a piece whose title -something that has never been seen before, in a surprising way- is simply reduced to an admiring onomatopoeia, topped by an exclamation mark: "Wow!". As a subtitle, it states "The Heidi Horten Collection", one of the most impressive private collections due to the quality of the works and the names that sign them. The list is almost endless, there are more than 150 pieces united by a common denominator: they are all by the main creators of contemporary art. It's difficult to miss  someone, because the list includes every must: Ernst Ludwig Kirchner, Paul Klee, Gustav Klimt, Marc Chagall, August Macke, Franz Marc, Henri Matisse, Joan Miro, Edvard Munch, Pablo Picasso, Egon Schiele, Francis Bacon, Georg Baselitz, Jean-Michel Basquiat, Jean Dubuffet, Lucio Fontana, Lucian Freud, Damien Hirst, Alex Katz, Yves Klein, Roy Lichtenstein, Robert Rauschenberg, Gerhard Richter, Mark Rothko, Andy Warhol.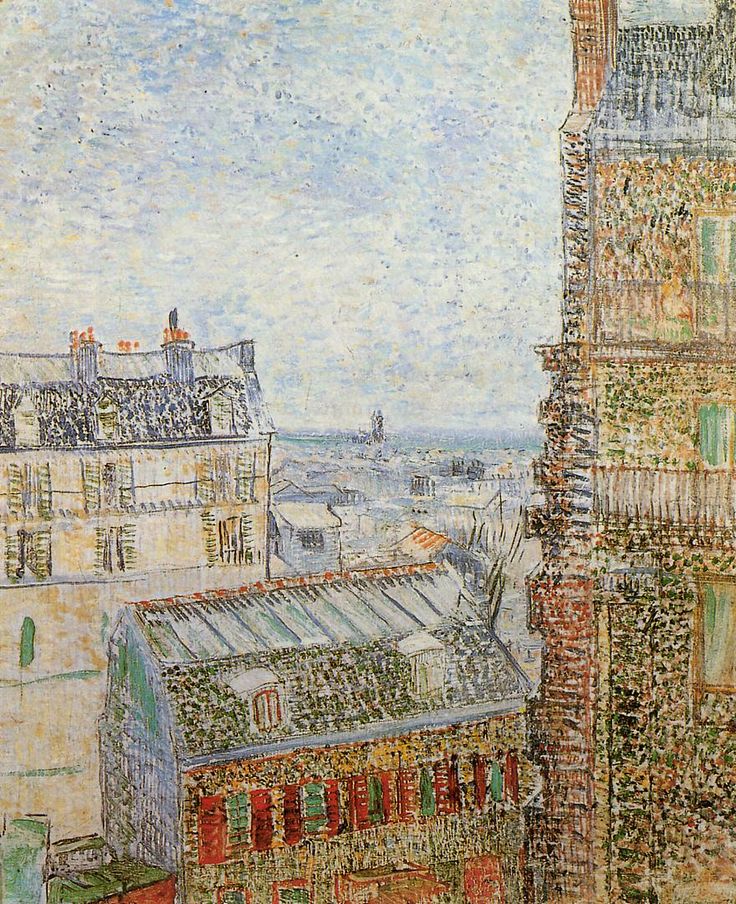 Paris, until May, 13
From 1850, more than a thousand Dutch painters have left their country in search of inspiration and better opportunities. Many of them settled in Paris, attracted by the dynamism of its artistic scene. The painters
had the chance of being taught by masters, find new spaces to exhibit their works and sell them to clients. Artists such as Jongkind or Van Gogh, for their part, contributed colours and forms close to the Dutch sensibility to their French comrades' themes, drawn from the tradition of their Golden Age. In this exhibition, 115 works, from the most important museums in the Netherlands, as well as other European and American museums, mark the course of almost a century, illustrating the milestones of the pictorial revolutions. In the late 19th and early 20th century, they were produced by Kees van Dongen and Piet Mondrian, whose works are presented alongside those of some contemporary French artists such as Cézanne, Signac or Braque, and of course Picasso, who was living in Paris.
Londres, until April 15
The Design Museum in London, which hosts the Ferrari. Under the Skin exhibition until April 15, explores the iconic character of these machines,
remembering their most illustrious drivers -from Miles Davis to Brigitte Bardot-, the models that marked an epoch in aesthetic and technological terms, as well as the many races and championships won. The name of Michael Schumacher still stands out and moves through his personal history. From a broader, genealogical perspective, the passionate devotion that humans have experienced throughout history for the possibility of self-propulsion speaks symptomatically of the privileged position they occupy in creation or in nature. They possess skills to get out of their natural limitations and not settle for just standing, creating gadgets that make life easier, and allow them to reach other places by investing less time and energy. However, beyond pragmatic aspects and the design of efficient vehicles, which promote displacement without too much effort (which seems to materialize the notion of "immobile engine" already expressed by Aristotle to refer to divinity), there are certain car trademarks that have branded modern consciousness, trademarks that are associated with luxury, adventure or competition. If there is one that summarizes those three vertices, it is Ferrari. Primarily associated with the colour red, it has aroused admiration from all corners of the world, as an example of progress and of a specific -or "longed for", in general- lifestyle. Since Enzo Ferrari founded the team in 1929, popular imagination has been nourished by the legend written by its machines, increasingly perfect and fast, ergo beautiful. One of his famous phrases summarizes this binomial: Le auto da corsa non sono né belle né brutte. Diventano belle quando vincono ("Race cars aren't beautiful or ugly. They become beautiful when they win"). Another quote attributed to him abounds in the competitive character -"agonistic", we could say thinking of the Greek paradigm- that is associated to the incontestable search for excellence: Il secondo è il primo degli ultimi ("the second is the first of the last").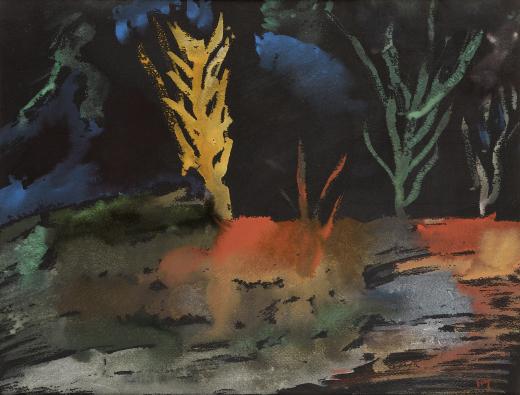 Guggenheim Bilbao
Henri Michaux, mainly known for his literary work, expressed his most intimate concerns through different means,
not just language. Artists like Paul Klee, who alternated expressionism with a tendency towards abstraction, or Max Ernst, one of the beacons of surrealism, fuelled his longings for experimentation with forms and materials, using different techniques and mediums. The Guggenheim Museum in Bilbao, in the exhibition entitled "The Other Side", commissioned by Manuel Cirauqui, offers a penetrating vision of his creativity, arranging his work in three different spaces: "Apparitions and Phantomism", which explicits the presentation of not necessarily figurative forms, which outline a subliminal and unpredictable reality; "The life of signs", a series of works that are clearly inspired by oriental calligraphy, suggesting an intuitive code of elusive meaning; and, finally, the section "Manipulating the psyche", in which experimentation through substances that alter the conscience -with speculative and artistic purposes- delineates one or several parallel realities inside a person.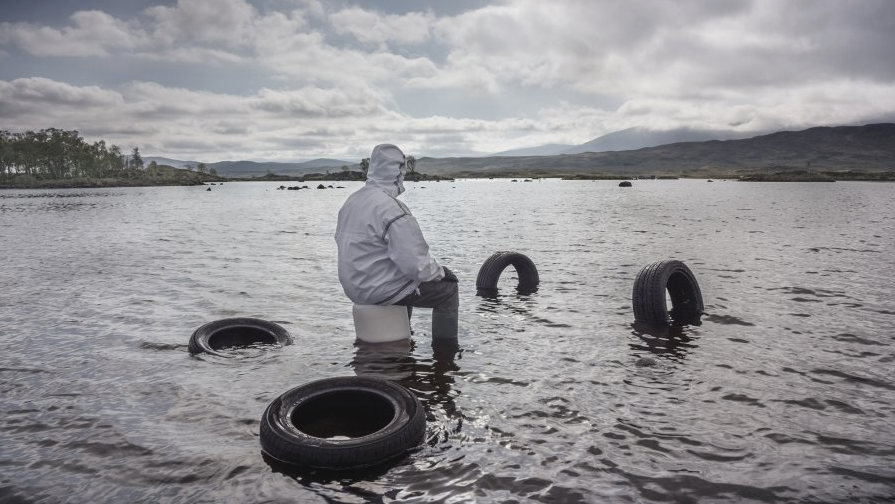 Madrid, until March 25
Purple, by video artist John Akomfrah, can be admired until March 25. A visual creation displayed simultaneously on 6 screens,
which narrates the changes the action of man has caused in the planet's climate. Infinite landscapes alternate with other more devastating ones, in which the unthinkable trace of an unsustainable development is evident, the hypertrophy of a civilization whose infamous shadow -happily- begins to soften, and is positively re-directed. The author of such an inspiring piece, also projected in some of the most important contemporary art museums, has received several awards, among which the Artes Mundi award in 2017 stands out. This "immersive video-installation" is accompanied by a powerfully evocative soundtrack, making it easier for viewers to immerse themselves in the problem through the visual story. It has been organized by the Barbican Museum in London and co-organized by the Bildmuseet Umeå in Sweden, the TBA21-Academy, the Institute of Contemporary Art in Boston, the Museu Coleção Berardo in Lisbon and, of course, the Thyssen-Bornemisza in Madrid.
Sign up for the newsletter and get cultural events delivered to your inbox.


Information on Data Protection

Responsible: The New Barcelona Post (Foment del Treball).
Purpose: Manage the sending of newsletters by email with information about upcoming planned activities.
Legitimation: Consent of the interested party.
Targets: The request will add the data to the MailChimp system, in order to send the newsletters by e-mail to the user.
Rights: You have the right to access, rectify and delete this data, as well as other rights that are also explained in the privacy policy.
Data retention: Until the user requests its deletion.
Additional information: For additional and detailed information on the privacy policy, see https://www.thenewbarcelonapost.com/en/privacy-policy/.