W
eb portal VASQUIAT offers luxury products at reduced prices thanks to the advance sale—sale by order—or in other words: the sooner you buy a piece of clothing, the bigger the discount you get. At the same time, this system  encourages true fashion lovers and trendsetters. VASQUIAT not only lets them preview the new season's pieces that have not yet been manufactured, but offers them the possibility to buy them at reduced prices, which go up as the official launch date approaches. The business model is thus opposed to the usual discounts, or to second hand shops.
But this is not just an advantage for fashion lovers: by getting paid in advance, brands can offer the consumer reduced prices while reducing the risk for their collection. It also generates the opportunity of producing more precise production runs, which makes them more economically and environmentally sustainable. "If we get the customer used to waiting for an article again, we will have a more sustainable, satisfactory industry for all its players," says Rafa Blanc, VASQUIAT co-founder and CEO.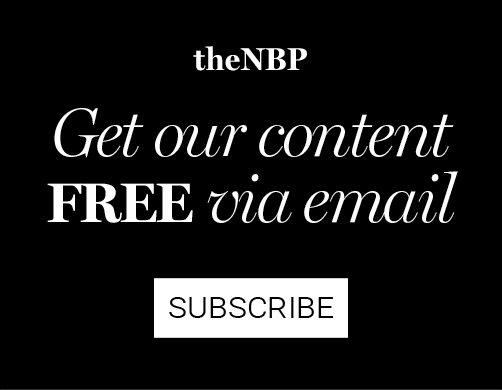 Which is why Blanca Miró, an influencer focusing on the fashion world with over 227,000 followers on Instagram and who collaborates with brands like Channel, YSL, Dior or Loewe amongst others, and Rafa Blanc, a young Catalan entrepreneur with experience at companies like Procter & Gamble and Rekitt Benckiser, decided to go for their own project with this disruptive, fresh idea, the first online platform in the world that offers advance orders of new luxury fashion collections at an exclusive price
A few months after its launch, VASQUIAT now has a total of over 1,000 members, mainly from Europe and the United States, to a lesser extent, and more than 2,000 applications for access. In addition, they have already been mentioned in the international press, specifically in magazines like Marie-Claire Paris, Vogue Spain, Vogue France and Fashion Network UK.
IF YOU PAY LESS IT'S BECAUSE YOU GET IN EARLY
On the other hand, the website gives the brands valuable information on their customers' opinions on the new collections, it allows them to access new customers of a similar target, while does so maintaining their exclusive status. Only people who have received a special invitation or who request access and are expressly admitted by the management. This allows brands to offer exclusive, private club discounts.
All members of this private online club will be able to enjoy brands such as Cortana, with collections inspired by the Mediterranean created by Majorcan designer Rosa Esteva. Dresses with vapourous prints by the Chufy brand, inspired by the designer's travels around the world. Or high quality knitwear from Belgian Valentine Witmeur Lab. You can also find accessories like Wilhelmina Garcia's jewels, handbags by Adriana Castro, Ballen Pellettiere or Clémence Flane, and also hats and handbags by French designer D'Estrëe, as well as foulards and jackets from international designer Charlotte Simone.
The brands are aware of the radical transformation of the fashion industry today. VASQUIAT has come to the conclusion that 70% of sales in this sector are to a certain extent already generated in the digital environment, specifically on online platforms like Instagram or Amazon. The startup is therefore presenting a new sales channel in this environment. Additionaly, the emergence of new trends such as fast fashion, led by brands like Zara, has allowed the consumer to accurately track the latest fashion trends at very low prices, and the VASQUIAT model also contributes to competitiveness in this regard.
The evolution of society is also having an important role in this paradigm shift, as there is now the opportunity to compare prices instantly. On the other hand, we are exposed to more and more information that makes it difficult for companies to generate consumer loyalty without offering discounts or much more competitive prices.
"We believe that in a digital world, it does not make sense for the shops to have premiere access to the new collections. Our vision is to sit the final consumer here in a luxury crowdfunding platform. If you pay less it's because you get in early", points out Rafa Blanc.