T
he creators of the figure of Barack Obama were David Axelrod, Robert Gibbs and David Plouffe—Campaign Director, Communications Director and Strategy Director respectively—in an operation that is now being studied at marketing schools the world over. In fact, Forbes magazine has twice named that team "the most innovative company in the world," thanks to their ability to raise contributions, both in money and in support, starting with a ludicrously small budget compared to their rivals.
Axelrod was the first to recognize the potential of that young African-American Senator from Illinois who would become a tenant of the White House in just three years. The campaign took advantage of what was known by then as "new technologies" to make him known, but before that there was a whole process of preparation for the Obama that was going to run, writing the script that would structure his personality, as if he were the lead in a TV series like The West Wing.
His life story was but a representation of the great American dream. All that was needed was to dress it up a bit. The son of divorced middle-class parents who reached college, but did not forget where he came from. Greater emphasis was placed on his role as a community activist in the inner-city neighbourhoods of Chicago than on his degree in Political Science from the University of Columbia and in law by the illustrious Harvard Law School.
It was not an individual person who got to the presidency: it was a representative of the people who rejected the ruling classes
His language went from the plain "I" to the majestic plural "We." It was not a person who got to the presidency: it was the representative of the people who rejected the ruling classes. His motto "Yes, We Can" became a statement of intent that rose to become a slogan as powerful as Nike's "Just Do It." It was the Obama brand.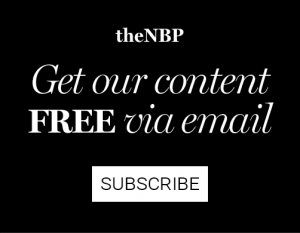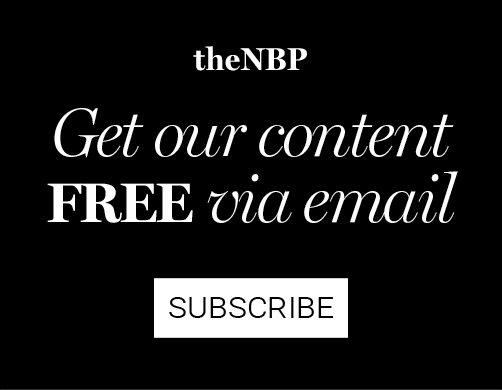 And yes, there was all the force of the Internet to help. Claire Cain Miller wrote in The New York Times when that communication phenomenon began that "One of the many ways that the election of Barack Obama as president has echoed that of John F. Kennedy is his use of a new medium that will forever change politics. For Mr. Kennedy, it was television. For Mr. Obama, it is the Internet."
Videos and messages on YouTube, Facebook, Myspace, their own user-interactive website, newsletters… Obama was everywhere, promising change, justice, hope. And above all, he was nice, he was charming, he laughed.
Even when he was the president of the United States, people laughed with his appearances on television shows like Jimmy Fallon's. His public visits to keep the voters' favour were a party. And his last speech at the White House correspondents' dinner was a hilarious stand-up, with jokes like "Orange Is Not The New Black"—a play on words on the title of a TV series and Trump's skin colour—and a mic-drop closing his speech and his term.
The Democrats tried, but failed, with his party's successor, Hillary Clinton—always stiff, as portrayed in an incomparable sketch on Saturday Night Live—whom a frenzied Donald Trump beat at the polls against all odds. Beyond the vote rigging scandals and other shenanigans, the untethered millionaire managed to capture a mass of disenchanted voters with a language that also appealed to the people. "Make America Great Again" was his "Yes We Can," and it worked.
But suddenly, a young Bronx-born woman of Puerto Rican ascent has come out of nowhere, equipped with everything she needs to become the first woman to put herself up for the Presidency of the United States. Because in her country, the cradle of capitalism, you have to sell yourself to win, and Alexandria Ocasio-Cortez knows that as well as Obama did. And her brand—AOC—is already on the market.
Ocasio-Cortez was an intern with Senator Ted Kennedy at the immigration office, and her curriculum sums a long list of accomplishments
The construction of her character in terms of life story follows the same guidelines as those of Obama, boosting her roots and the economic difficulties she managed to overcome to become the youngest congresswoman in the United States, at just 29 years of age. And shrouding the fact her family moved from the Bronx to leafy Westchester, where she received an excellent education that led her to graduate Cum Laude from the University of Boston. She was also an intern with Senator Ted Kennedy at the immigration office and her curriculum sums a long list of accomplishments.
Her biography shines out once again upon her return to her old neighbourhood after the death of her father. Ocasio-Cortez becomes an active member of the community, sets up a children's book publisher, serves as an educator at the National Hispanic Institute and participates in Bernie Sanders' presidential campaign in 2016. Last but not least, while working at New York taqueria Flats Fix, she decided to begin her own political career, also on a tiny budget.
That last detail is just too juicy to not take advantage of. Both by her and by the media, who could not resist headlines like "From waitress to Congresswoman", or even the Republicans. One example is the conservative political commentator Anthony Brian Logan who accuses her in one of his YouTube videos of presenting herself in the style of "Jenny From The Block" when in fact, from his viewpoint, she is privileged. It all depends on where and how you look at it, but the fact is she is gaining ground with every headline, every tweet, every Instagram post, while the rest of the world wonders why. Obama knows full well, as a good teacher who has been bettered by his pupil.