T
oday, after visiting The Art of Shoes, the well-deserved exhibition about Manolo Blahnik that is finally in Spain, I remember the days I spent with him in his house in England helping him organise his wonderful manolos.
I remember arriving in Bath and buying white cotton bodysuits for new-borns in Mark and Spencer when there wasn't a Marc and Spencer yet in Barcelona. I remember clouds of microscopic insects flying over cobbled streets. I remember a river, an inhabited bridge. A splendid bougainvillea on the door of an English crescent. Having tea in a cream-coloured kitchen in the basement, just like in Upstairs Downstairs. I remember Manolo eating bananas, offering me butter biscuits, telling me he barely slept, that he barely ate. I remember a man of Canarian origin, so British by then, vaporising pesticide, scandalized when he saw me nearby and waving his hands through the cloud of product saying "Don't smell it, don't smell it!" It was spring and I was pregnant and Manolo begged me to lie on the couch in his living room every five minutes. "What are you doing standing up? Lie down and rest! Rest!" I remember him suggesting names for my future twins, Urraca, Benito, Úrsula, "Ahh, how wonderful it would be to be called Severo". I remember his tireless chat, his jumping franticly from one topic to another, his thousands of references, what he experienced mixed with what he had read and seen at the cinema, San Juan de la Cruz, Alain Delon, Paloma Picasso, his beloved mother in Santa Cruz de La Palma waiting for fashion magazines to cross the Atlantic. His latest meeting with a proud and very pregnant Jessika Parker who showed him the stilettos she was wearing and Manolo began to scream in the middle of a crowded photocall: "Aaah, crazy woman, you're crazy, take them off right now! You're going to kill yourself!" I remember hearing him say that Kate Moss was the daughter he would have liked to have.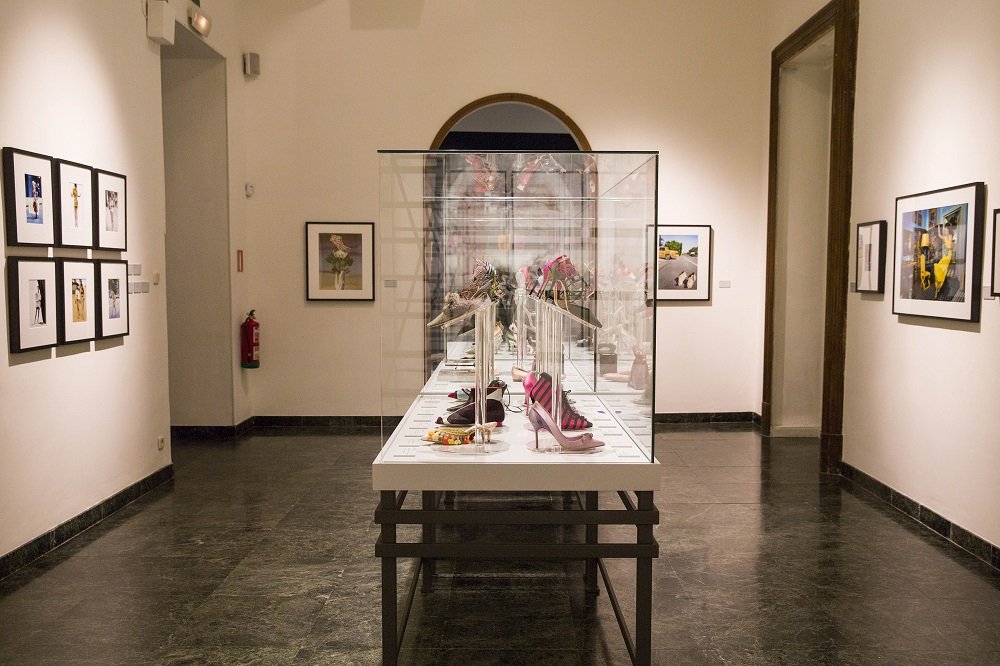 What a privilege it was for me to be there. Watching the development of what was to be his first major exhibition in Spain. Perhaps the most comprehensive ever seen. By Manolo's express wish, Silvia Alexandrovich was going to be the curator, Oscar Tusquets Blanca the designer. The shoes were grouped by themes that were written by hand on various pieces of paper: Africa, the Escorial, Versailles, the punk, the elves, Russia. Zurbarán. Silvia talked, suggested, more themes appeared, they were divided into sub-themes, and Manolo applauded, nuanced, got excited, "Ahh, Spain, ahh, Balenciaga, ahhh, Galdós." And more and more shoes arrived, no one really know where from, and they invaded the rooms, the mantel, the couch, carpets, the apple green velvet pouffes. Architectonic booties, Greek sandals, invisible shoes with metallic soles, slippers for queens, for ephebes, stilettos for mermaids and Mata Haris, with feathers, pompoms, corals, flowers. The great Blahnik's whole universe paraded before my eyes: his obsessions, his sensitivity, his culture, his exquisite craftsmanship.
I remember he was calm. With a modesty that seemed to mean he cared very little. Sometimes he took one of the designs, brandished it under my nose and said that it was nothing, a stupid, ridiculous, horrifying shoe, and then dropped it. And then he seemed lost. As if he wanted to flee from that army of unique shoes, each of them deserving of a name, an army that was imposing itself before us as a living force, as a separate entity, and of which the designer was solely responsible. And Manolo murmured "all this is horrible, absurd". I remember him constantly getting distracted, escaping, with his objects, with the things that populated his house, like a plaster foot with a longer second toe and he interrupted us and said: "Look at this toe, what a toe, aaahh Phidias, marvellous, superb, superb." Or he grabbed a DVD among the thousands of DVDs that stuffed an infinite shelf, "Ahh, look! Vittorio de Sica, Sofia Loren playing the part of a fishmonger, pescivendola, ahh, Loren, I adore her, I love her, Silvia, where are you? And that little shoe I designed thinking about Sofia the fishmonger? Where is it? Find it! Silvia, write it down, another theme!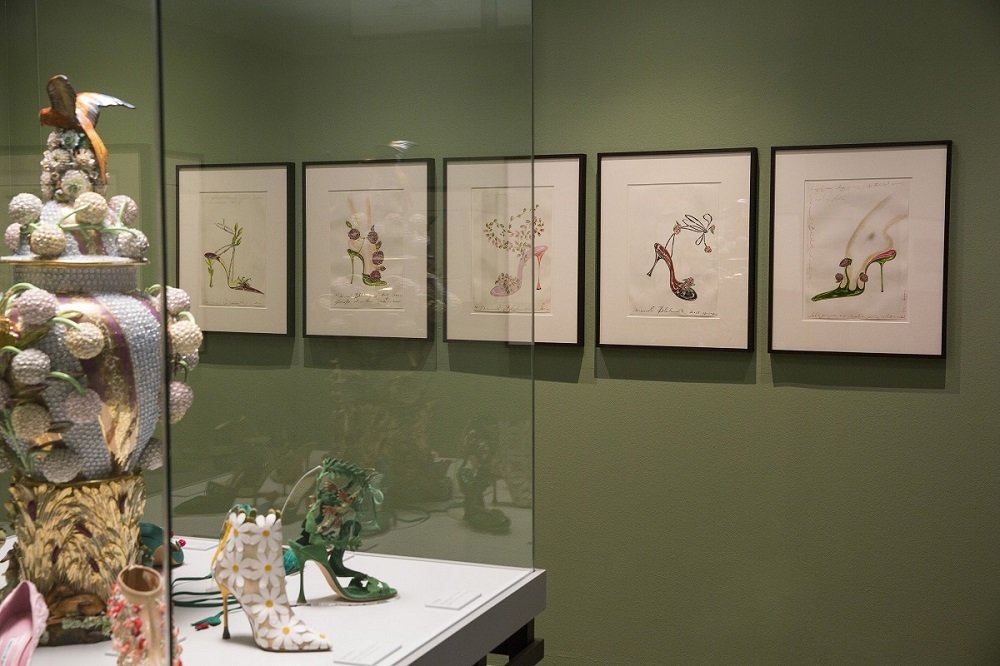 I remember an inexhaustible Manolo. Uncontrollable. A boisterous, hyper active, out of the ordinary mind. A child. A dandy. A mad-man. A creator.
There was a change of government and the exhibition got cancelled. It would have been wonderful to see it happen, to be able to spend more time with Manolo and Silvia and to collect more memories. Today, thirteen years later, I visit the exhibition that has finally happened, without Oscar, without Silvia Alexandrovich, without Sofia the pescivendola, without Luis García Berlanga still with the spirit to shoot a short film about stilettos just for Blahnik. But there is an exhibition. Thanks to Vogue magazine, to the Ministry, to the Museum of Decorative Arts, finally Manolo Blahnik has his exhibition in Spain. I'm really happy.
What a privilege it is to remember Manolo.