"When fatherland thou shalt revisit, then remember me" pleads Nausicaa of Ulysses, who feels ready to return home. And he who we have known as Homer, the first of the poets, recounts in The Odyssey eight centuries before the Christian era in this epic narrative of over 12,000 verses, this becomes a root in the soul of Western literature, of culture and the spirit. "Hail, stranger guest! when fatherland thou shalt revisit, then remember me, since to me first thou owest the price of life" Nausicaa reminds Ulysses, who emerging from a restorative bath is beheld by the eyes of the girl.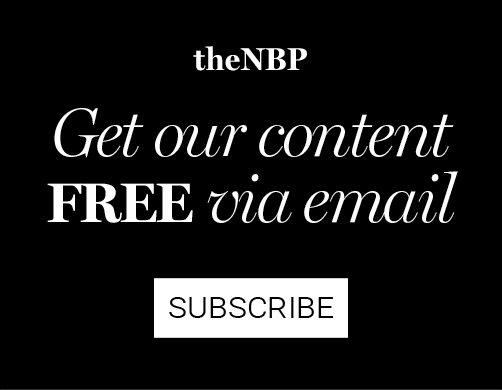 Through Nausicaa, Ulysses has returned to life by rediscovering his own soul. The scourge of Troy, the hero, the astute and divine Ulysses has collapsed in a violent shipwreck on the shores of the land Nausicaa's father rules over: devastated, diminished, aged, his heart overcome with melancholy, stripped, encounters the girl –perhaps a child– naked, who holds out her pale arms and shelters him. In awe, he does not know if he is seeing a goddess or a mortal. She insists that she is a woman, the daughter of a wordly human, who sees a ragged, fearsome stranger, and he shelters her.
Nausicaa restores Ulysses. The baths, the ointments, the graceful clothing, the food, the warmth of  Palace's open doors are the comfort of the aperture in the wall that separates him from his soul. And the table set for the company of the guests, the wine in the goblets, the bread, the fare, and the song of a blind bard that recounts Ulysses' feats, and that he recollects. And so Ulysses cries and sheds tears within, navigating inwardly to his self. And to the love of Nausicaa, which he would want for her, and that has made a ship and a crew possible for Ulysses, for a return to his fatherland, the return to his own soul, the most ancient fatherland as idealised by romantic poet Novalis.
She is the sweetest of girls, the pure and indomitable soul who knows that life can be unabatedly intense. [Catalan poet] Maragall told us of this. Every society reformulates its own Homer, and Goethe sets his romantic eye on Nausicaa and saw the innocent, vaporous, utterly sensitive maiden: a spirit stung and tormented by love, twisted against her tragic destiny to be but a spoor in Ulysses' epic passage. Goethe thought of epitomising "a dramatic concentration of the Odyssey" in five acts, but never completed the play in which Nausicaa would eventually have drowned her suffering in the sea.
Four centuries earlier, the soul of Ulysses had burned, damned in Dante's hell, and Nausicaa had inherited a suffering that after the romantic century, almost yesterday, was transmuted in bronze, a bronze the relative of the pikestaff with which, three thousand years earlier, Ulysses had dismembered his enemies. Now, a tremulous bronze with which Maria Bashkirtseff sculpted her Douleur de Nausicaa (1884), with twisted neck, the palms of her hands pressing her eyes to hold in her weeping, with outward tears her undoing. Maragall told us that by taking Goethe's testimony, he would culminate a treatise for Nausicaa—premiered posthumously in 1912. "Gods, I ask nothing of you but to serve me / a living clear fountain of joy…"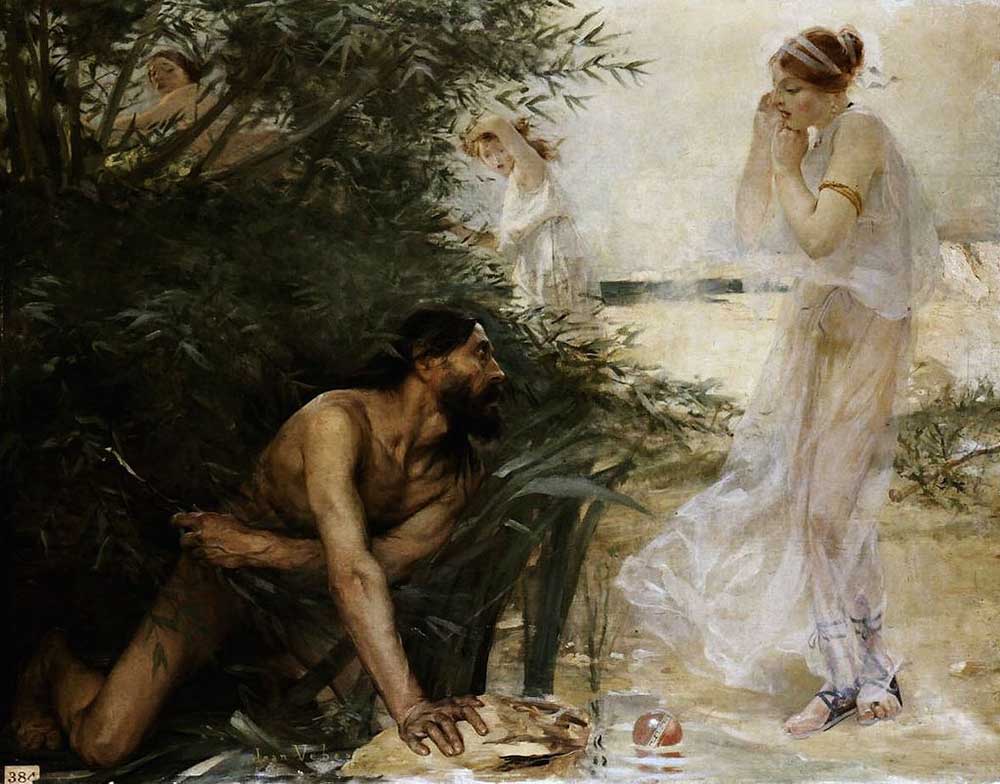 "Non capisco. Non si sente". The Odyssey by Homer that we have known collects epics of oral tradition that helped build a common imaginary, an identity. The value of memory and the living word, like the blind bard that carries Ulysses unto himself. "All poetry," said Carles Riba on his second translation into Catalan of The Odissey, "even that which seems to turn inwardly on the soul and its silences, only fully communicates through its voice, and only by its voice." And it is precisely a voice that is lacking at the final encounter between Nausicaa and Ulysses in the last beach scene of La dolce vita (1960) by Federico Fellini.
In his post-war film, Nausicaa and Ulysses—Paola and Marcello—are transmuted into a waitress and a journalist. Marcello, devastated, diminished, aged, his heart overcome with melancholy, comes to Paola in the morning in the last beach scene. They are separated by a stream that flows into a raging sea. Marcello, alone among so many, at the end of an odyssey that will not lead him to any redemption, appears to hear the girl, remotely, maybe a child, who is calling to him: he approaches her, on his knees, while she gestures, holds out her pale arms to him and asks him to remember her, that they had danced, that they should leave together. "Non capisco. Non si sente", and in a gesture of resignation, Marcello puts his hand to his temple, rubbing his fingers as the memory of love, for Paola, for the sweetest life, evaporates. Nausicaa beholds him with a glimmer of a tired smile, and finally turns to look at us.