Cuban writer Leonardo Padura (la Habana, 1955) has been awarded in Barcelona with Premi Internacional de Novel·la Històrica Barcino for his work as a whole. This is yet another recognition to a long list of awards, among them the Princesa de Asturias Awards of Literature received in 2015. Padura feels Barcelona as his second home.
What is the secret for your characters to be so believable, so real?
In the case of the Cuban characters, it all has to do with cohabitation. Although in the last few years I have travelled frequently out of Cuba, I still live in the same area where my father, grandfather, great-grandfather were born… My mother is 91 and from her place there are always people coming in and out, so I have a very close contact with what people think in Cuba.
And the rest?
Pure literary production, an attempt to turn all this knowledge into not only plausible characters but also convincing ones that can establish a relationship with its surroundings.
Among them, detective Mario Conde is a special case
In the case of Mario Conde, this relationship I mentioned before has gone beyond what I envisaged. Conde is no longer a literary character and become a person. People ask me about his life, even about his dog.
Conde is deeply ingrained in the Cuban society
Very much so. Mario Conde is the only character I never give a physical description of. Despite this, when the series Cuatro estaciones en La Habana was shown on tv, starring Jorge Perugorría as a many-splendored Mario Conde, people would stop him in the street and say: "Pichi (in Cuba everyone knows Jorge as Pichi), you don't look like Mario Conde at all", or "you are too old for Mario Conde" or, "Pichi, you're too good-looking to play Mario Conde". These anecdotes more than show how close the readers are to the character.
As an author, this must be very rewarding
Obviously. It means that the people identify Mario Conde as one more element in the Cuban society.

In your latest novel, La transparencia del tiempo, you qualify Mario Conde and his friends as the hidden generation, the lost generation. Is that applicable to the whole Cuban society of this last half century?
Basically, it has to do with younger generations. Older people who lived the early Revolution years and received real benefits from it still maintain their faith in revolution untouched. My generation grew up within the Revolution years and, just when it was ready to achieve its greatest possibilities, a sweeping economic crisis broke out followed by a massive feeling of disappointment. The children of this generation, born in the 1990s are a sceptical generation.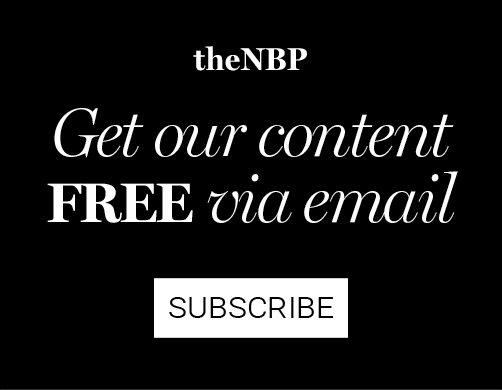 And nowadays?
Many staunch believers of the Revolution nowadays live off what their children or grandchildren who left Cuba can send them. My mother lives off a retirement pension of my father, around 10 dollars a month. In a country where a bottle of sunflower oil costs two dollars fifty, it's easy to imagine how she could live if it wasn't for the money she gets from one son who lives in Miami and my own financial support. The big economic crisis started in the 1990s has not yet been solved.
How do you see the conflict between your country and the USA?
It's a very complex conflict. The US original target back in the 19th century was to absorb Cuba. This intention has gone through several stages, and in the last fifty or sixty years, the US attitude has been of hostility and aggressiveness in all respects, from the military to verbal exchanges, with all types of horror stories from both sides.
During Obama's rule, there was an approximation between Cuba and the US. But this has changed a lot under Donald Trump's rule.
Obama opened up a period of hope for the Cubans that was very welcome. I believe most Americans also welcomed this new attitude. Now we have gone back in time. It's like a curse that keeps chasing us. The traumatic relationship between Trump and Cuba is a small anecdote of his controversial relationship with the rest of the world.
Let's go back to your latest novel La transparencia del tiempo, where you talk about gay abuse. Do you see any improvements on this issue with the recent political changes in Cuba?
Fortunately, this has been overcome. In the current Constitutional bill, equal marriage is under consideration. If back in the 1970s I were told that Cuba would bear witness to something like that, I would have accused them of fooling me with science-fiction. The Cuban State has changed its attitude on this issue, just like it changed as regards religion.
Indeed, these are personal decisions that should not have an effect on society as a whole
The thing is, when you confuse a personal decision, i.e. believing or not in God, being gay or lesbian or not, with a political choice, this acquires a far more dramatic and painful dimension..
Your next novel will be about a neurosurgeon living in Barcelona. Will we see Mario Conde ambling along the Ramblas?
Conde can never leave Cuba! If he does, the character loses its essence. Conde is a character who needs a break on turning sixty. Certainly, the protagonist is a neurosurgeon based in Barcelona, but I still have not decided where in Barcelona he will live, who he will relate with.
It all began when I started writing La transparencia del tiempo, set in several towns in the region of Alta Garrotxa. I would have never been able to read and understand the modus vivendi of the people from that time in the past without the invaluable support of the director of Olot's library, Carme Simó
What about your connections with Barcelona?
This all derived from my initial relationship with Editorial Tusquets, to which I owe everything. Cuba and Catalonia have a common related past. It may sound incredible but the promenade that most resembles Rambles in Barcelona is Paseo del Prado in Havana, also known by many as Centro Habana. What's more, when the Ensanche in Habana was underway, the model they took as a reference was the Pla de Cerdà in Barcelona. One more thing: I would like to emphasize my eternal gratitude to Paco Camarassa, an essential milestone in the city's cultural world.
You also have tight links with other regions of Catalonia.
Of course, I've always been very lucky and, for literary reasons, I have had the opportunity to visit very special places like Olot, where I've even made conferences in Marià Vayreda library. It all began when I started writing La transparencia del tiempo, set in several towns in the region of Alta Garrotxa. I would have never been able to read and understand the modus vivendi of the people from that time in the past without the invaluable support of the director of Olot's library, who even invited me to eat beans in Santa Pau.
How do you achieve such symbiosis between author and character like you have achieved with Mario Conde?
What I found most rewarding was, when receiving the Barcino award in historical novel I read the reasons for being chosen as the winner, and the jury explained that, thanks to Mario Conde, one could gain a better insight into the life of the Cuban revolution. Mario Conde explains the Cuban history from a current perspective and tries to establish a chronicle of the country's evolution throughout those years. Conde is a man from my own generation and, through these novels, I have surrounded him with characters that, somehow, complete this plausible view of reality.