I
n 1997, the writer Candace Bushnell published the book Sex and the City based on her own experiences, that were later narrated by The New York Observer. Only a year later, HBO premiered the adaptation of the series. The friendship between the four friends and their fashion-freak delusions made of it a phenomenon worldwide, achieving also a higher visibility and valorisation of the figure of the stylist, in this case Patricia Field.
Julia Weems, director of the Fashion area of ​​the Istituto Europeo di Design in Barcelona, ​​lived in New York during the years in which the series was shot and witnessed the making of several sequences. She explains: "Fashion in the end is communication and Patricia Field managed, through styling, to communicate strength, security, sensuality, the role of working women, motherhood…". Considering this, it should not surprise Field's motto when dressing Carrie Bradshaw, the protagonist of the series, who always wore risky outfits (for years, she appeared with a ballerina tutu at the header): "Try to wear something ridiculous or ugly. Wear a male garment and make it sexy".
Natalia Cebrián: "When a series goes viral and a character has some very personal looks, it ends up setting a trend, as in the case of Carrie and Sarah Jessica Parker, who has taken her character beyond the small screen"
Before Sex and the City, other series in which fashion played a key role had already been filmed. The precursor par excellence in giving importance to the figure of the stylist and fashion was Dynasty, back in the Eighties. "A series where costumes were crucial, with Valentino couture costumes, Oscar de la Renta's, Harry Winston diamonds'… The difference with Sex and the City is that the latter explains a current phenomenon: shopping, and the idolatry devoted to certain designers. "It is a reflection of society, especially the North American one, that pushes the consumer to dream of obtaining luxury European products, which are much appreciated", explains the stylist Jaume Vidiella, who has collaborated with numerous publications and with Armand Basi, Escorpion and Jordi Labanda, among other firms.
Then would come Gossip Girl, Mad Men and Girls, series that, apart from talking about friendship and the role of women, have been short-circuit brands -that is, quick responsive to what is fashionable in social networks- to create identical looks or very similar to those shown on the screen. "Gossip Girl was a breeding ground for shop windows", explain at the fashion department of ASOS. "I do not think people are inspired by the character itself, but by their style and way of dresing", point out from H&M. On the other hand, the influencer Natalia Cebrián, with more than 200,000 followers, explains: "When a series goes viral and a character has some very personal looks, it ends up setting a trend. This is the case of Carrie and Sarah Jessica Parker, who has taken her character beyond the small screen". In fact, at a MET Gala, the actress wore (and was the subject of much teasing on Twitter, being compared to a character of Dragon Ball) a dress that she had designed for Topshop.
Beyond the corners in Bloomingdale's with dresses like those of Joan Harris in Mad Men, there is influence in the fashion by series also in the small details: "If suddenly a series that takes place in the twenties becomes fashionable, we can see that in the textile industry there is an increase in the use of fabrics such as crepe, wool twill… and can also influence the pattern", says Weems.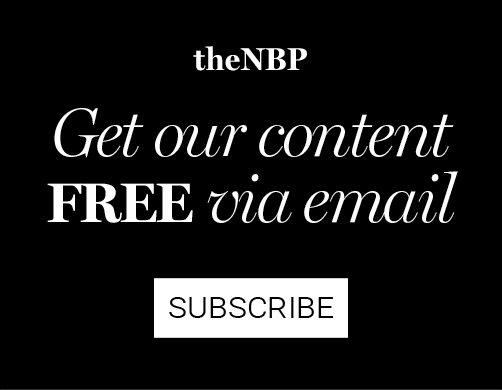 Besides being a totem of influences, all these series talk about friendship between women. Girls takes place in Brooklyn, leaving Manhattan behind, a complete declaration of intentions, and in Mad Men women fight for their empowerment in a male-dominated society. In the words of Lluís Llort, journalist, writer and screenwriter of series like Moncloa, dígame? (Telecinco, 2001) and Jet Lag (TV3, 2001-2006): "When authors compel readers or viewers to get emotionally involved in the plots and suffer, get annoyed, cry or laugh with what happens, is that they have done their job well". And as women, these series have achieved it. Obviously, also through styling because -as Llort points out- there are movies and series that lose credibility because of this kind of details: "For example, the reasonable physical changes in a man who spends 15 years in prison are rarely taken into account. In In the name of the father (1993), Daniel Day Lewis has the same haircut and shave throughout the many years he has been incarcerated. In contrast, Netflix offers fictions in which a character spends years closed and changes in his/her appearance are seen. It is not necessary to just flour up the hair to make someone look older. There are many more stylistic resources. "Now, makeup artists, thanks to the popularity of many stylists, are getting recognition for their work, and thanks to television, the cherry red matte lipstick that Jessica Chastain uses on The Sloane case has been one of the most demanded in different cosmetic firms in recent years, such as Yves Saint Laurent or Chanel, one of many examples of how trends always accompany in all areas of our existence and how, in many cases, their origin is to be found in the history of cinema and television.

Featured images
1. The actress Claire Danes, the stylist Patricia Field and the actress Sarah Jessica Parker in the fashion show of the collection Narciso Rodriguez F / W 2003 in New York. Photo by Evan Agostini / Getty Images
2. Blake Lively and Leighton Meester attend the premiere of "Gossip Girl" in New York 2007. Photo by Larry Busacca / WireImage