I'm Andy Trias, this year I turned 46 and I have Down Syndrome. I work at CosmoCaixa and I am also editor of the magazine Exit 21 and president of the Montserrat Trueta Human Rights Assembly of the Catalan Down Syndrome Foundation. For me, being able to interview the actress Gloria Ramos is a top achievement. It is indeed a merit that an actress with Down Syndrome has starred a movie with the repercussion of Campeones ("Champions").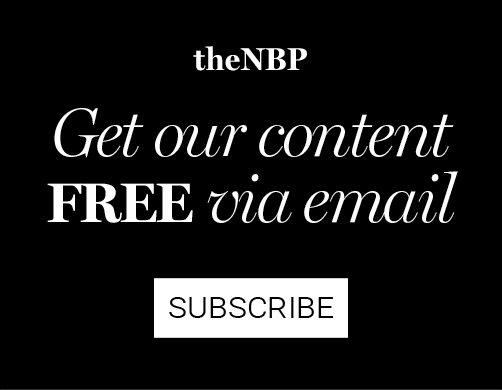 I have also written my memoirs, titled Ignoring the SD, because for me having Down syndrome is not so relevant. I consider myself a person like any other: I work, I suffer from back ache, I live with my partner…
I would like this interview to help stop labelling people like us. Because Down Syndrome is an extra chromosome, and Gloria or I are an example among many of what is needed in our society: more people and professionals with Down to show that we are capable of this, and of much more.
Gloria, the character you play in Campeones -Collantes- is badass. How is Gloria Ramos in real life?
Collantes is just the character that I was assigned, in the movie. In real life, I am a person who has worked hard and studied at university. One of these days I am going to become an aunt for the first time, and what I want most is for my nephew Rodrigo to be born now.
Have you been surprised by the success of Campeones?
I was very surprised by the success of the film. I have worked with a team of great mates, especially the coach. I want to thank him, very much. When filming we made many shots. We were up to twelve hours standing. Till the night! Now we live separately, but we do interviews and events, nonstop.
How does it feel to be nominated for the Goya?
Being nominated for a Goya award has been a gift. I liked the experience a lot. They have given us a diploma because we have won three Goyas: for the best film, best music and best actor.
How are you dealing with fame?
I really like it. I love that people ask me for photos and autographs. It is part of the world of cinema. At work some mates ask me if fame is going to change me. I want to continue making more movies and events. I do not want this experience to end.
In your day to day what do you work on?
I'm working at the Gran Vía Adidas store. And I really like my job. My workmates are like my brothers and they call me "the merry one".
And what does the fact of working give you?
When you work, you can earn money so that in the future you can pay for your things and if one day you want to invite someone to your leisure, you can. People with disabilities can work in different jobs and have to be able to work in many more places. Everyone works at the level that they can.
What have you studied?
I graduated in EducaDEMOS at the Universidad Pontificia Comillas in order to work in day care centres and schools.
Where did your vocation as an actress come from?
Being an actress has always been a goal, because I like acting a lot. As a child I said: "When I grow up I want to be an actress". And my devoted mother signed me up for theatre. I've been doing it for a long time, and that's what I'm passionate about.
And you ended up in Campeones!
Yes, and I had to study to do so…
Learning the roles requires a lot of memory, right?
Yes, and I want to continue studying to be an actress in other films and plays. I want to get a theatre degree.
What is your favourite actress or actor?
I want to be a professional actor, like Javi Gutiérrez. Javi is awesome, he is my hero. My favourite actress is Dove Cameron, featuring Descendants. And I also like Pirates of the Caribbean a lot. I love action movies. In my room I have a huge pirate flag hanging and I also have a pirate costume, because as a child my sisters disguised me. When I grow up, besides being an actress, I want to be a real pirate.
What is Down Syndrome for you?
It means that there are things that cost you more than others, and things that cost you less. You learn different things.
Would you like to live independently?
Yes, to be able to live with my partner.
I always say that overprotection is our biggest enemy. Have you been overprotected?
My parents and my brothers protect me because they want to help me. Because they love me. Sometimes they are very pending, because of to fear, also…
But, after all, we are people and we also have the right to make mistakes, right?
Exactly.
Some of my classmates have been denied entry into a bar. Have you ever been discriminated?
Having Down Syndrome is not a problem. The problem is that there are clubs or concerts that would not let you go in. But having Down Syndrome, you still have your rights. No one can tell you what you have to do.
You're right, it should be like that. Speaking of rights, in the upcoming elections on April 28th all the people with intellectual disabilities may vote. What do you think about that?
I believe that we all have the right to vote.
Apart from the cinema, what hobbies do you have?
I loved seeing the musical Billy Elliot. I also read at night. Now I am reading a novel. And I'm going to dance classes with a teacher called Alba. I like music a lot. I do not stop dancing. And sometimes, with the people of Down Madrid we go to museums and do a lot of activities. Oh, and I like basketball a lot. I support Estudiantes team. But in football I am for Real Madrid. Look, I'm wearing a Real Madrid pin on my shirt.
Oh… Well, I support Barça! And how do you see yourself in the future, Gloria?
I want to study, study and study theatre, because theatre is good for everything. In the future I will do theatre classes on Tuesdays and Thursdays. Thursday until now I was going to swim, but not anymore, since I want to do theatre both days. Doing it on Tuesdays only was not enough.
Cool. Thank you very much, Gloria. For me it has been a pleasure to be able to interview an actress nominated for the Goya.
You are welcome. Thanks to you!
Photograph: Bárbara Lanzat
You can read more stories like this on ALMA, the social social media, a digital space devoted to the social field, which brings a new look at the present and the future of society, from an optimistic and diverse point of view, and from all the initiatives that "la Caixa" Foundation promote.